I am going to be up front right now: I am voting for Hillary Clinton for president. She wasn't my first choice. Neither was Bernie Sanders or Martin O'Malley.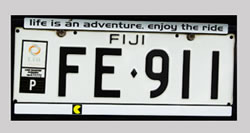 My first choice for President was Elizabeth Warren.
Warren got my notice because she was wonky enough to be smart and savvy about regulating the big banks, and put away the investment schemers who profited by betting on people's failure to pay ballooning mortgage debt from subprime loans. She created an agency of the federal government — the Consumer Fraud Protection Bureau, which is an FDR-and-Teddy-Roosevelt-type of government watchdog invented to protect us from further financial malfeasance by banks and predatory loaners.
In the highest compliment I can give her, Elizabeth Warren is a brilliant public servant. A policy wonk. Competent. Cool-headed. Compassionate. Thoughtful. These are my prerequisites for presidents, Congresspeople, community leaders, bosses and colleagues in my professional life — we who work in the underbelly of The Beast, aka government. She is an effective leader with vision and goals who knows how to accomplish them; and if she doesn't know, she will learn all she can to attain her goals.
If she ever decides to run, now or in the future, I would be an early adopter for Warren. When Warren indicated she would not run last year, and Bernie Sanders took up her political mantle, I gave a listen. After a few months I decided that neither Clinton nor Sanders would get me to commit time, money, energy and even more hours sitting on my butt blogging on political websites. I am in enough exercise hell right now working to burn off the blog butt developed over a year-and-a-half of blogging for Kerry, and another two years blogging for Obama. In 2016 I decided it was time to let the candidates come to me.
I remember the "inevitable" Hillary at the second Daily Kos 2007 convention in Chicago. She didn't interest me. By then, Barack Obama was the thing — savvy, personable and smart as a whip. From that day forward, I was the model of the early adopter. And the thought of electing the first African American president in my lifetime was a political holy grail.
Eight years later, a lot of water has flowed under the bridge. I am not disillusioned with Obama the way so many liberals and progressives are. I came to my senses after the Tea Party takeover of Congress in 2010, realizing the Office of the President is only a third of what it takes to move the government Beast. When Obama took office, there were environmental, economic and social Superfund sites created by eight years of predatory business practices, corrupted office holders in state and local offices, and a White House damaged from the abuse of power by the Bush-Cheney years. Massive problems had to be corrected. Obama could not sail our ship fast enough towards the change he promised. That ship was run deeply aground.
Bernie Sanders had my heart for getting the issues plaguing us diagnosed — the vast income and wealth disparity that is dissolving the middle class at the edges — but how would he implement that change? With an obstreperous Congress and Senate refusing to govern, let alone change how we govern? What steps would he take under those circumstances?
As much as I am casting an ambivalent vote for Clinton — and am very wary of support by the 1% of her candidacy — on social issues, education, health and welfare she and Sanders are closely the same. She can handle the crossbows the Republicans will aim at her. She's taken those arrows for years already.
The optics of Bernie's campaign prior to the New York primary last week were heart-breaking and sobering: a very bad interview with the New York Daily News the week before April 19; his dismissal of Southern states and their African American majorities that went for Hillary; his still predominately white demographic among his supporters as evidenced from the results of the New York primary; and campaign manager Jeff Weaver's plan to dissuade superdelegates from going for Clinton at the convention, even though Clinton has exceeded Sanders in the popular vote. These are all quite disconcerting. You need people of color — the backbone of the Democratic Party — to turn out and vote for you if you plan to run for President.
I would vote for either Sanders or Clinton before I vote for a Trump or a Cruz. But the likelihood of Sanders reaching the nomination look far slimmer after New York, and Clinton is polling well in the next primary states coming up. What are progressives who support Sanders' message going to do? Should they stay home in November?
Earlier this week, Markos Moulitsas at Daily Kos wrote that he wished Bernie and Hillary could mash up together as one candidate. One with vision to set the course to lead our ship, and one with the experience to move with determination through our Byzantine political system, to get needed legislation through that changes all our lives for the better.
Many progressives want the change we need to come faster. Which is what a revolution does. But there's a catch: how do you dismantle a system so enormous and plugged into the many interests that sustain government yet are corrosive to democracy? Is it a cold-turkey withdrawal? Is it a strategic take-down of intrinsic elements? And then, what happens to the most vulnerable in the meantime?
Along with the lobbyists for corporate interests such as oil, coal, hedge funds and the military industrial complex, there are lobbyists for the environment, education, organic farming, sustainable energy, women's reproductive freedom, fair minimum wage and equal pay. Who will stay? Who will go?
Watching how our government works right now is like looking at time-lapse photography documenting the transformation of a normal person to a meth addict. Not a pretty progression. With this current do-nothing Congress it gets uglier by the minute. A government that does not function is useless. Social Security checks need to be cut and sent. National parks need to be maintained. Roads needs to be repaired. Public safety employees, such as in FEMA, need to be paid.
That means elected representatives need to make and pass laws and approve budgets, not put up yet another vote to make abortion illegal or repeal Obamacare. They need to confirm the replacement for the vacancy on the Supreme Court. They need to re-evaluate our gun laws so more innocent lives are spared. If there's anything that needs to change first, it's that government needs to function well again for the people who need it most.
That leads me to the mashup word of (R)evolution. This goes beyond the presidential election of this year, and leads us through to the coming time when Pluto begins its slide out of Capricorn and into Aquarius. Then the real fun begins. This current government took close to 250 years to create, and it's still re-creating itself. As we can all agree, it's also still in a pickle.
But it's going to take consistent participation in voting our interests not only now and two years from now, but another two years after that and then some to make the changes we need. That's exactly what the Republicans did starting with the day Nixon resigned in 1974. Elections should not stop at the office of POTUS. One President cannot change everything. We need a hero/ine in the office of president, but more so we need to be heroes and she-roes ourselves. Locally, statewide and nationally.
Bernie may lose the nomination, but his message needs to be foremost for the Democratic Party's platform and all the way down the line. Keeping Sanders' vision alive in the Democratic Party platform is my priority. Even though I will be voting for Clinton in the general election, we need to get her ship to move more left. And we most definitely need to focus on down-ticket races to create a Congress that will move progressive ideas through, that will pressure the Oval Office to do more, and that will get their fellows across the aisle to DO THEIR FREAKING JOBS. We've got to fill that vacancy in the Supreme Court.
These seem like small, incremental changes, but like Citizens United, one ruling can change all our lives, for better or worse, and for years to come. We need the 'little' changes that add up to the big change and we need to keep our eye on the ultimate revolution — the Big Change — of a nation governed by us and for us: a truly representative democracy.
It's a founding concept of the union. In reality, it's a theory that's nearly 250 years old. Time to update it to meet the 21st century's technological standards, and our world's massively larger population and needs.
Whether you like your transition with an "R" for Revolution or an "E" for Evolution, the results will be the same, and as the old spiritual says: "When the lord gets ready — you gotta move!" We need to inculcate in our culture from kindergarten on up that voting is a privilege. One to be enjoyed as a healthy habit, like eating more carrots or hopping on the spin bike for 35 minutes.
We're all going to need us to vote now, two years from now in down-ticket races, and more — for school boards, governors, state legislators and local councils and boards. We need to do this for a future we can create together, for the health of our nation and our democracy. Beyond Sanders and Clinton, we need to put a face on our collective future. That face is ours.
See you in the comments below.