Today's Oracle takes us to the Cancer weekly for February 23, 2007.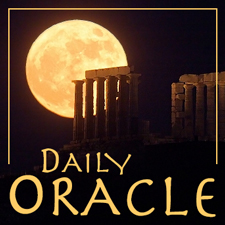 Try not to judge your progress, your lack of progress, or your relationship to a particular long-term goal. Mercury retrograde, particularly the current one, is for you one of those moments where you can't quite assess what is what or who is who. There is a great deal of value in living with the mystery of it all, though you will need to be strong not to jump to any conclusions. Indeed, conclusions need to be the last thing on your mind, because in truth you've just arrived at the beginning of something, or that indescribable time before the beginning.
---
It is difficult to feel good these days; it's challenging to focus on your growth and self-care, or even to relax. We are pulled out of ourselves constantly, and often distracted from our core purposes. IN THESE TIMES, the Planet Waves autumn reading, will help.
CURRENTLY AVAILABLE FOR PRE-ORDER