Today's Oracle takes us to the Taurus weekly for November 5, 2015.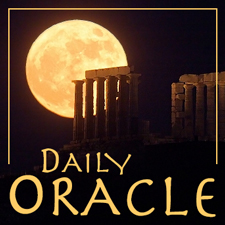 If you are not in a partnership now, there may be one looking for you. Should you already be navigating through an existence of co-mingled assets and mutual aspirations, you might soon need to adjust your style of participation so things work better for everybody involved. Either way, it would be a good idea to go back to basics and be fully aware of what you are either getting into, or working with. Here's a primer: partnerships are neither independence nor dependence, at least ideally. Rather, there are elements of both. Two heads are better than one, unless those heads are butting. Labors shared are also less burdensome, so long as they are shared fairly. Communicating your values and keeping your balance are the crucial skills either to acquire or to enhance. — by Len Wallick
---
New in the Special Readings Series
Magnum Opus on Eclipses, Now Through Late 2020
Eric's new 90-minute discussion of all things related to eclipses, in any sign — with a focus on Cancer and Capricorn eclipses, from the current pair through 2020 — is available now for instant access. Part audio reading, part astrology class, it offers you a lot of help processing the solar eclipse on July 2 and the lunar eclipse on July 16, and features original music. Hear it as part of the 2019-2020 Astrology Studio for Cancer, or purchase the Eclipses Reading separately for only $33.