Today's Oracle takes us to the Aquarius weekly for May 28, 1999.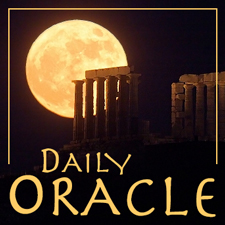 I am always amused — well, at least these days — at how so many New Age teachings cut apart the "lower feelings" (anger, passion and desire) from the "higher" ones (so-called spirituality, wisdom and purity). Notice how this chops us in half, and fuels the seemingly endless war against the self, which may be the only war there is. Why can't desire, anger and passion be expressions of the eternal soul, and why can't we revolt (or even notice) when "spirituality" is made of denial, hatred, and pointless greed? These, my Aquarian cousins, are the questions of the week, at least as I see things.
---
The Saturn-Pluto conjunction is upon us, just weeks away. While this event will happen two or three times in the lives of most people, this particular event is a moment of convergence and reckoning for the world and for us as individuals.
I'm underway recording RESPECT, the 2020-2021 Planet Waves annual readings, to cover the momentous astrology of the coming year-plus. You can read more about the project, and pre-order the readings, here.