"If you're ever sad, just remember the world is 4.543 billion years old and you somehow managed to exist at the same time as David Bowie." — Tweeted by @JeSuisDean
As he always was known to do — Major Tom, the androgynous Ziggy Stardust, the Thin White Duke, the Man Who Fell to Earth — has made his next transition, this time journeying from life as a human artist on our planet. The earthbound Capricorn child who artistically personified chameleon-like change passed away on Sunday after battling cancer, and will be missed around the world.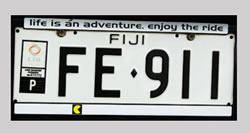 You never knew what to expect of Bowie's music. It was rock and roll. It was soul. It was jazz. It was electronic. It was disco.
It was ethereal, otherworldly, soulful and grounded, accessible to the body and the heart as well as the mind. His music went wherever he did, fearlessly exploring new expressions. As a child of nine, it was dance that awakened his artistic yearning.
Coming from the impulses of the body he experienced while dancing, he was drawn to the power of music. It was from there that he found his source, where it was developed at the Bromley Technical High School, whose brief description reads like something crafted by J.K. Rowling. Bowie biographer Christopher Sanford, author of the 2003 book Bowie — Loving the Alien wrote:
Despite its status it was, by the time David arrived in 1958, as rich in arcane ritual as any [English] public school. There were houses, named after eighteenth-century statesmen like (William) "Pitt" and (William) "Wilberforce." There was a uniform, and an elaborate system of rewards and punishments. There was also an accent on languages, science and particularly design, where a collegiate atmosphere flourished under the tutorship of Owen Frampton.

In David's account, Frampton led through force of personality, not intellect; his colleagues at Bromley Tech were famous for neither, and yielded the school's most gifted pupils to the arts, a regime so liberal that Frampton actively encouraged his own son, Peter, to pursue a musical career with David, a partnership briefly intact thirty years later.
Bowie also collaborated with 20th-century rock star paragons such as Iggy Pop, Brian Eno, Lou Reed, John Lennon, Queen, Nine-Inch Nails, Mick Jagger and Tina Turner. His lyrics were catchy, clear, in almost all cases the poetry of the eternal. They were iconic in popular culture, and quoted in various ways across the spectrum of human life from the arts, to film, and even to sports. If there was anyone who could movingly express living on Earth from the vantage point zero to 100,000 feet, it was Bowie.
As the great Joni Mitchell once wrote: "Don't it always seem to go that you don't know what you've got 'til its gone." This morning in America, in the aftermath of the news of Bowie's death, radio stations from rock, pop, soul, jazz and even sport stations had snippets of his music to play, reminding us of what his contributions were and what they mean to us still.
David Buckley, author of Bowie's 2006 biography Strange Fascination, wrote: "He was a child destined to be an artist whose influence altered more lives than any comparable figure."
That is quite true. At the news of his death, this planet Earth is blue and there's nothing left to do but remember. Remember him with the impulse we feel to dance, groove and travel through time and space as the opening chords of his music come over our airwaves. We feel him even more than ever now that he's gone.