At last and alas, the primary season looms before us. As is customary for me, I always pay attention when my friend, political consultant Richard (Dick) Bell, posts an article in the public interest on Facebook.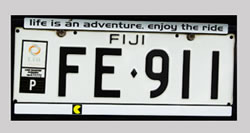 Dick was one of my mentors when I was involved with the Kerry campaign in 2003-04 as a blogger and blog moderator. I have always relied on and trusted his take on the complexities of political campaigns and DC politics in general. He is always spot-on.
So I took notice when he posted this Politico article,"The One Weird Trait that Predicts Whether You're a Trump Supporter," written by longtime Democratic pollster Matt MacWilliams. It describes in depth what we here at Planet Waves have guessed all along: Trump triggers the mystic yearning for a strong man — the one who an authoritarian type will obey.
MacWilliams writes:
"My finding is the result of a national poll I conducted in the last five days of December under the auspices of the University of Massachusetts, Amherst, sampling 1,800 registered voters across the country and the political spectrum. Running a standard statistical analysis, I found that education, income, gender, age, ideology and religiosity had no significant bearing on a Republican voter's preferred candidate. Only two of the variables I looked at were statistically significant: authoritarianism, followed by fear of terrorism, though the former was far more significant than the latter.

Authoritarianism is not a new, untested concept in the American electorate. Since the rise of Nazi Germany, it has been one of the most widely studied ideas in social science. While its causes are still debated, the political behavior of authoritarians is not. Authoritarians obey. They rally to and follow strong leaders. And they respond aggressively to outsiders, especially when they feel threatened. From pledging to "make America great again" by building a wall on the border to promising to close mosques and ban Muslims from visiting the United States, Trump is playing directly to authoritarian inclinations.

…

So, those who say a Trump presidency "can't happen here" should check their conventional wisdom at the door. The candidate has confounded conventional expectations this primary season because those expectations are based on an oversimplified caricature of the electorate in general and his supporters in particular. Conditions are ripe for an authoritarian leader to emerge. Trump is seizing the opportunity. And the institutions — from the Republican Party to the press — that are supposed to guard against what James Madison called "the infection of violent passions" among the people have either been cowed by Trump's bluster or are asleep on the job.
The US primary season kicks off Feb. 1 with the Iowa caucuses. Already people have formed their opinions on the candidates, and it's probably easier to find more now who made their decisions than back in September.
I am not saying you should be alarmed. I am suggesting you be aware. There are many people from both sides of the social, political and cultural fence who feel disoriented by the number of changes that have taken place in the US these last seven years.
We elected an African-American President. Twice. The Supreme Court has legalized gay marriage. Marijuana is legal in three states, and though the movement has been slowed or resisted in some states, the interest remains in other states to pursue legalization. California already legalized medical marijuana and should have gone for the full ball of wax years ago. And, even with all its flaws and an uncertain future, people have access to (relatively) affordable health care.
These are such new and distressing concepts to many people — those who are fixated on 'the way things were' — that going backwards in time through the promises of a bombastic strongman seems comfortable and right. Even though we know, especially in the case of Trump's foreign policy and immigration proposals, that they're neither.
As the article implies, this is what fear of uncertainty and change will create: the white-knuckled hold on a past that is slipping away, and along with it a shift in power. We're moving from male-dominated to female-included, and from a white majority to a growing multi-ethnic one.
But we cannot hold onto time through our inner tyrants and their outer representations. It's useless to be afraid of what we'll lose if we do change. We've already changed. We are different, still feeling out who we are and where we're going.
This primary season is the starting point of where we go as a country; who we want to be in the world and to each other, inside and out of our borders. Let us prove to ourselves how much we've grown.