The shooting in Charleston is the result and the product of a protracted political genocide resulting from institutionalized racism, centuries of dehumanization and the current denial of economic and political equality of opportunity.
— The Reverend Jesse L. Jackson, Sr.
Two days ago a lone gunman walked into one of the oldest and most honored churches in the U.S., and with premeditated malice, gunned down the pastor and eight other productive, law-abiding American citizens. In his own words, the motive of the gunman was unambiguous: genocide.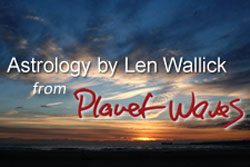 It's time, people. It's time for each of us to rise with the Sun and state just as clearly "Not in my name!"
While there is evidently no "vast right-wing conspiracy" behind the misguided actions and twisted reasoning of the of the young, Caucasian millennial male implicated in this heinous crime, there is undeniably a vast complacency.
Now, that complacency has become the evident enabling factor for this most recent and tragic link in a long and unmistakable history of overtly murderous racial oppression in the United States of America.
On the cusp of a new season, which holds the anniversary of America's birth, complacency has once again served the cause of mass murder, motivated by racism. It's time to declare, people. It's time to come together even as Venus and Jupiter are steadily coming together in tropical Leo and the western night sky. Come together and clearly state, "Not in my name!"
Tell the policeman. Tell the judge. Tell the politician. Tell the teacher. Tell the priest, rabbi and preacher. Make it part of every statement to every vestige of social and legal authority. Tell them so they will know you by a single statement.
Not in my name!   
Take to the social media as Mercury gradually regains its footing in its Gemini home. Refuse to equivocate (or accept obfuscation) as Mercury confronts slippery Neptune in Pisces one last time. State it clearly. Repeat the words until all the ostrich heads 'un-friend' you. "Not in my name!" Bring the servers down if necessary to make it clear that you do not serve the complacency that aids racially-motivated mass murders and gives them comfort.
Refuse to give aid and comfort to a cold-blooded and cynical murderer who intentionally left a survivor to pass on his pernicious propaganda. Don't let his words have the worth that silence confers. Refuse to let this pass, lest everything you love, cherish and serve in your own life also pass. Make no mistake, you must speak if only to say "Not in my name!"
For the United States is entering a summer following a winter when even the most bitter cold did not dissuade justifiably outraged people from taking to the streets to confront murderous authority. If you do not speak, incite others to speak, and come together to act, what can you expect from a long, hot summer? What can you expect if it is not made clear that institutionalized racism and its murderous inevitability cannot any longer be perpetuated in your name?
This is no rant. This is what we have come to. All of us. Together. We have come to the point where sports jerseys must be replaced by homemade T-shirts stating our refusal to be complicit in genocide. We have come to the point where every 'post' and 'tweet' should sing the same lyric and repeat the same ethic until the walls of institutionalized racism come down.
We must let every potential racial mass-murderer know that there will be no walls to hide behind. We must bring every office of authority and person in power to understand that the insidious system allowing such criminals to feel supported must now be intentionally and systematically brought to an end.
Otherwise, those who murder will hear support in your silence, and the families of those murdered will infer that you will allow this to happen again. Let them at least know that if it does happen again, it will not be in your name. If silence can make horrific things possible, then a refusal to be silent must certainly at least further the cause of making the unspeakable less probable.
Offered In Service                  
Len is available for astrology readings. You can contact him at lenwallick [at] gmail [dot] com.