While there is no certainty as to its origin, the idea of a new order appears to go back at least as far as the roots of western civilization. Those roots are largely a hybrid of two traditions. In spite of their differences, both imply that humanity is empowered to improve its lot.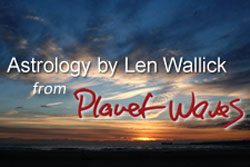 One cultural tradition is associated with the folklore and culture of ancient Greece, which was later adopted by ancient Rome (with some names changed, perhaps to protect the innocent).
The other system of belief can broadly but fairly be characterized as Sumerian in its origin. That paradigm now finds some of its more extreme adherents contending with one another to bring on an apocalypse. This, in spite of the fact that they all trace their lineage back to a paternal figure known as Abraham.
It appears that the inspirations for both the Greek and Sumerian traditions were in some way supernatural yet possessed of many human traits. Among those characteristics one can demonstrably include abject jealousy, profoundly destructive rage, and a proprietary sense of entitlement normally observed only in human beings who are about two years of age.
Yet both traditions professed to represent an improvement (especially for human beings) over those who had come before. Since most records of the supplanted spiritual and cultural models have been thoroughly eradicated, we cannot be sure.
We do, however, have cause to be suspicious because both Abraham's tradition and the Hellenistic tradition are known as much for what, who and how they (often violently) exclude others as they are known for anything else. It is for that same reason we must also be suspicious of any new order proffered by human beings. For as long as unconditional inclusion is not an intrinsic part of the ostensibly new archetype being professed, you can pretty much anticipate more of the same mess that has propelled our planet and our kind in a direction that cannot be sustained.
Yet renewal continues. With every dawn, the rotation of the Earth brings a new day. Similarly the tilt of Earth's axis, in combination with its orbit around the Sun, regularly brings new seasons. That's how cycles form the basis for our reality, and as long as that's true an authentically new order remains possible.
Perhaps the most visually perceptible cycle of Earthly existence has to do with the phases of the Moon. That cycle starts over every month or so with a New Moon — when the Sun and Moon move through the sky together for a day, as represented by their brief conjunction in the same degree of the same sign of the zodiac.
Because the side of the Moon facing toward Earth is not illuminated during its conjunction with the Sun, we don't see a New Moon. Hence the symbolism of not being able to see, at first, what a new lunar cycle holds in store. The planetary aspects during a New Moon, however, can give a clue.
One of those aspects during the New Moon in Sagittarius earlier today — Venus in Scorpio trine Neptune in Pisces — offers some intriguing hints about what a viable new order might possibly include.
The geometrical relationship called a trine equates to 120 degrees of separation on the zodiac circle. So, a trine aspect is reminiscent of an equilateral triangle, a figure fundamental to the sacred facet of geometry, and reminiscent of strength and sustainability derived from equality and balance. Because Scorpio and Pisces have the same sacred element (water) in common, there is an implication of nourishment, perpetuation, connection, cycles and intuition included with the aspect.
Finally, because Neptune represents what astrologers call the higher octave (same tone, different pitch) of Venus, there is a reinforcing sense of harmony, receptivity and life-affirming values indicated by the New Moon taking place while the water trine from Venus to Neptune is exact to the degree.
This is not to say that an authentic and viable new order is finally coming to pass with today's Sagittarius New Moon. Yet, one cannot help but see what a long-awaited order of justice, peace, love and equality on Earth might consist of.
That order would first and foremost be inclusive. There would be no slaves (such as there were in the Hellenistic cultural model). Neither would be a paradigm of "us" as distinguished from "them," which, among other things, characterizes the Sumerian tradition.
There would be equality of status and power in the distribution of shared resources for any new order emblematic of today's water trine from Venus to Neptune. Finally, there would be continual and unlimited strength that requires no coercion or violence to sustain harmony indefinitely.
While we do not in fact know whether or not today's New Moon in Sagittarius will at long last herald an awakening to a new order worthy of its name, we have reason to be skeptical. Yet, because we can see it in the sky (and more importantly, in ourselves) we also have reason to believe it possible. May you contribute in your own way to make today the first day of that possibility becoming real.
Offered In Service