By Judith Gayle | Political Waves
Once again, it's been a week of tit and tat, point and counterpoint, our cultural divides apparent in the halls of justice and on the streets, our emotions flowing from sorrow to anger and back again. Seems like we move from challenge to challenge without time to consider our shifting attitudes, but if we step back a bit, the picture of our growth becomes a bit clearer — and much more impressive.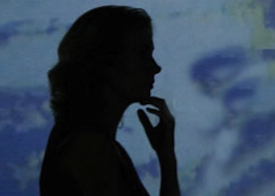 We've hit a turning point in recapturing realism, even as proponents of the old mythologies bite and claw to regain their stronghold. Freddie Gray's death has been ruled a homicide, for instance.
Yes, it took Baltimore burning, and 22 charred patrol cars, to get a grip on the fact that we can no longer tolerate another unarmed black man being killed by police without consequence.
It took viral video of the mother of a young protester, descending on him like an unexpected storm, to turn the nation's 'tisk tisk' mentality away from the destruction of rioting 'thugs,' and toward examination of her fear and concern over his safety from the police presence, some quite obviously past the point of reason. As Sherrilyn Ifill, president of the NAACP Legal Defense and Educational Fund, told Charlie Rose last evening, while some may propose this woman for "Mother of the Year," others only see how completely prior generations have failed the disenfranchised youth who faced off against the cops in the streets of Baltimore.
It's taken astounding confrontation with mainstream media to press the point that things must change, here and here, offering a surprisingly candid view of the racial violence at hand and the tone-deaf response. It took the President finally having a no-nonsense moment about the chronically tolerated structures behind racial disparity. And it took the previous deaths of Eric Garner, Oscar Grant, Michael Brown, Walter Scott and hundreds, even thousands, more like them to get our attention.
We're being challenged to grow. We're being challenged to feel. We're being asked to see our cultural diversity as strength, not weakness. We're being asked to find our commonalities, rather than our differences. And while many of us are meeting that bar with grit and determination, others are being pulled toward it, kicking and screaming.
We can see that conflict in the Supreme Court, for instance. In some of the lamest pretense for intellectual discussion I've heard lately, the Supremes, hearing oral arguments on same-sex marriage, questioned whether or not this is the 'right time' to force states into compliance, given how quickly public opinion has shifted on this topic. This seems to me a riff on the parental notion that tolerance and/or acceptance of civil rights on gender issues is "just a phase" the nation is going through, no doubt fostered by the certainty on the right that allowing same-sex marriage to go forward is a grievous mistake and Biblical offense of gigantic proportions.
The Federalist argument that approval should remain a province of the state falls flat for those of us interested in establishing that "level playing field" Mr. Obama and Ms. Warren speak of so often. Essentially, the handful of states unwilling to accept same-sex marriage as a civil right are the same ones that always throw a monkey wrench. They're the same ones that put Mr. Lincoln on high alert in centuries past, that resisted mixed-race marriage, that refused integration of public schools — and not so very long ago. Waiting for them to voluntarily allow their LGBT citizens marriage equality is the equivalent of waiting for Godot.
This ruling is meant to be definitive, finally settling the legalities of a problem that has had us stymied for a couple of decades, and sure fodder to stoke the fires of culture war. Granted, the issue is older than that by centuries but remember, we only came to terms with our gay brothers and sisters because the AIDS crisis forced us into awareness.
Prior to that, in most of the country this demographic existed under cover, "in the closet" and reluctant to make waves. To be sure, the average citizen was encouraged not to look. Safer to think that our wonky old great-aunt and her life-long roommate were just eccentric, than suppose anything 'perverse' happened in their household. Best to think of cousin Henry as a confirmed bachelor that no woman would have than one of those sissy-guys, seldom invited to reunions and NEVER asked to baby-sit. We were ALL in the closet, weren't we?
Upright (up-tight) jurist Sam Alito seemed to be fishing for some way to split the difference on mandating same-sex marriage this week, rather than go all in, which signals the weakness of the defense. Indeed, there is little actual defense than can be offered against allowing those who love one another to legalize their commitment, unless one delves into the mythology surrounding this issue. Most of these arguments are provided by the evangelicals in their ardor to prevent America from suffering the fate of Sodom and Gomorrah, the Biblical tale in which the family patriarch threw his virgin daughter to the lust-filled Sodomites rather than surrender his angelic visitor. And — seriously — you'd think evangelical women would get a clue right there, wouldn't you?
Indeed, it is the gender role of women that has come under close scrutiny in this sea-change known as marriage equality. And leave it to the redoubtable Justice Ginsberg to spell it out in no uncertain terms. When one member of such a legal arrangement is defined as subservient based on gender, then how can that possibly work with two people of the same sexual persuasion? Hence, when traditional definitions no longer apply, it's time for a new definition — and a new tradition.
Josh, the oldest of the Dugger children (the "19 Kids & Counting" reality-show family that practices "quiverful" living in order to populate the world with true believers) has taken on the fight against gay marriage as a form of discrimination against his faith. So, to cut to the chase, he's outraged that his ability to discriminate against others is being discriminated against? Yes, exactly. Everything that threatens his traditional (cultish and regressive) definition of family is an attack on his faith. He's joined by most of the radical-right churches — and the politicians who curry their favor — in his belief that Christianity is under attack by secularism, a notion the founders would have batted down like a pesky fly, given their experience of religious oppression and desire for secular, egalitarian government.
Yet, after years of being manipulated by the Christocratic arm of the political spectrum, it's no longer possible for the public to ignore fundamental Christianity's thumb on the scale of equality. A deserved backlash may eventually become the fulfilling prophecy of those Christians whining about persecution. Thanks to the dust-up that Indiana Governor Mike Pence moderated with his failed Religious Freedom Restoration Act, the spotlight has turned to examine how the evangelical movement negatively impacts the whole of national politics.
Forever fussing about assaults to his Christian (superiority) exceptionalism, Mike Huckabee has announced this week that "We are moving rapidly toward the criminalization of Christianity." Ted Cruz, speaking to the faithful, informs that "There is a liberal fascism that is dedicated to going after believing Christians who follow the biblical teaching on marriage!" One amicus brief filed by a number of conservative lawyers and professors, revealing its fundamentalist underpinnings, makes so little sense it wouldn't make it across the desk of a 7th grade debate teacher. It posits that there is a link between same-sex marriage and abortion, with some 900,000 "unborn" projected to die as a result of such a ruling over the next thirty years.
As pointed out by Daily Beast contributor Candida Moss, understanding this far-fetched abortion argument requires in-depth knowledge of the Armageddon dialogues and their black/white, good/evil absolutes, while Bob Cesca offers a fine history lesson, patiently deconstructing the possibility of being both liberal and fascist at the same time. It would be helpful to the real world if those passionately opposed to same-sex marriage had an actual defense to offer, along with examples of victimization that involved real people and not simply a perceived assault on religious dogma. It would at least make the angst and struggle and money spent in an effort to limit these marriages credible.
And Mammon, being served regularly both privately and from the pulpit, seems to have pulled the old switcheroo! Mike Huckabee and others who pander to the religious base have taken exception to the many powerful corporations who have recently perceived discrimination against gays as dangerous to their bottom line (profit margin). Business concerns seemed to quickly mobilize against gay-bashing in Illinois a few weeks back, breaking traditon and tearing down one of those counted-upon walls linking the business class with the religious.
While some, like Louisiana's Bobby Jindal, have announced that business is not the boss of them — well, we know how this goes, don't we? Of course I'd rather see this church/state backlash take form from a point of principle, but I'll take what I can get. If the money boys see religious pandering as a losing investment, then — God Bless America! — the needle has begun to move from the bias of the elders to the clear-eyed acceptance of gender equality among the youngsters. There's no fighting it. It's here to stay.
I received a change.org petition about a gay teacher at a Catholic high school in Omaha, Nebraska (deep in the heartland, let me remind you) who lost his job when he announced his engagement to his boyfriend. He was not surprised to be fired, but he did not expect what happened next.
The kids at the school counted him among their favorites, and they rallied against the administration's decision, wearing T-shirts that read "I support Mr. Eledge," along with the Human Rights Campaign logo on the front. And, very much to the point of their religious education, the back quoted Jesus from John 13:34: "Love one another as I have loved you."
Student Darya Kaboli-Nejad, interviewed by a local television reporter, put it this way:  "We can't force a change, but we can inspire a change."
The decision to legalize gay marriage at the federal level, expected in June, seems all but certain. The arguments against are incomprehensible, and like it or not, this issue has finally taken its rightful place as a matter of civil liberty. The change was inspired awhile ago, with 38 states having already received the memo. Those who hold out only serve to marginalize themselves, yet again.
So here we are, waiting to see what the court decides, but this time it doesn't seem to be so big a deal. Those of us who think we're forever stuck in dysfunction and chaos need to look very carefully at how things are beginning to shift. Years of baby steps eventually move the needle, bringing what appears to be sudden change, none of which could have arrived without months, even years, of advocacy that smoothed the way for progress.
I suppose that those who have so little confidence in their own marriage practice that they must deny others the same privilege will continue to fight tooth and nail, but it's too late now. Love wins in this matter of marriage, no matter what the Supreme Court decides.
And eventually, perhaps not so long from now, the white and privileged citizens of this nation will understand that loving one another, as they are loved, includes even those who have been marginalized, disenfranchised and victimized by systemic disinterest and disregard, projected from subconscious guilt and fear. The promise of this nation cannot be realized until we've moved the needle to include us all.
By the way, Happy Beltane and May Day to all! Go here to read about how American activism gave the world an eight-hour work day, and how that victory is universally celebrated while we ignore it. Renewing the rights of the working class needs to move to the top of our national To Do List.