Moonshine Horoscope for Aries Full Moon, #1121 | By Len Wallick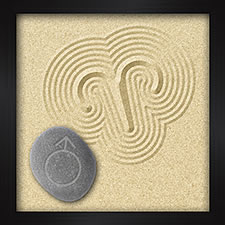 Aries (March 20-April 19) — It's high time to take it a bit easier on yourself. Likely you have been diligent enough at 'doing' in the conventional sense of making things happen. Rather than working harder, think about how to work smarter. This does not necessarily mean you need to organize or be more efficient. Nor is there any certainty you are procrastinating overmuch. Instead of pushing yourself to do more, try another tack: look to address any relationships where inertia has taken over. You might be surprised by how far reviving or refreshing stale connections with others will go towards helping you to give yourself some much-needed slack. For your Eric Francis horoscope this week, please see this link.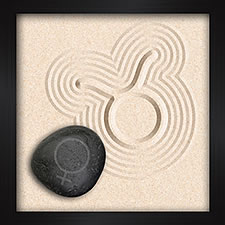 Taurus (April 19-May 20) — There seem to be one or more things you're not seeing clearly right now. If you shift your perspective just a little bit, the situation won't last long. Perhaps the best way to adjust your point of view is to listen. When it comes to getting the scoop from another angle, relying on your eyes leaves a lot of room for you to make up a story about what you see. Your ears give you the actual story in the words of another. It will take patience. After all, there is no such thing as 'speed listening'. If you can simply hear others out, however, the time spent should deliver the clarity you may not even know you are missing. For your Eric Francis horoscope this week, please see this link.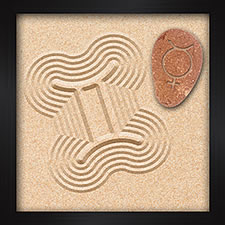 Gemini (May 20-June 21) — There are different types of contests. Some are private, others public. Sometimes the stakes are high; other times the outcome is more of a learning experience. To help your own cause regarding any bones of contention you are faced with right now, give some thought to the interests of others. You need to understand both the motivations and objectives of those you are contending with. In addition, it would be helpful if you were cognizant of how those only looking on are invested. If there is a way you can participate so that everybody involved feels like a winner, your prestige and influence will be unavoidably enhanced. For your Eric Francis horoscope this week, please see this link.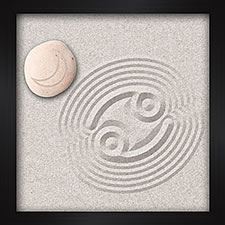 Cancer (June 21-July 22) — You are not an omnipotent being. Even so, you do appear to be in a position of great potential. To manifest everything you are capable of right now, consider releasing attachment to having power. Focus on gaining awareness instead. Begin by slowing down and stepping back from the fray occasionally to be aware of yourself. Breathe deliberately. Feel your pulse. Get clear about what your needs are, as distinguished from what you want. Once you are fully present with yourself again, resume involvement with others. Repeat the process just described whenever you feel either tense or confronted. Odds are you will be most pleased by what results. For your Eric Francis horoscope this week, please see this link.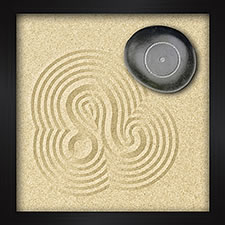 Leo (July 22-Aug. 23) — Always being a good sport does not necessarily mean giving away your power. Being a good sport in all ways need not result in your being victimized. There are ways to be consistently fair to others, and still come out on top. It starts with being yourself at all times. If you present the same face to everybody, not only will you be true to yourself — you will be perceived as worthy of trust. Those whose trust you have earned will in turn offer a fair account of you. The testimony of others impressed by your integrity will then precede you to open doors before you even reach them, making you the winner a poor sport could never be. For your Eric Francis horoscope this week, please see this link.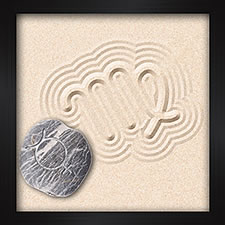 Virgo (Aug. 23-Sep. 22) — You may have noticed that retreating from that which confronts you does not always help you breathe any easier in the long run. That's because you cannot retreat from yourself. Wherever you go, there you are, along with at least some of your problems. For the near future at least, think about alternatives to withdrawing whenever you feel uncomfortable. So long as safety is not an issue, look to collaborate and share instead. Building bridges goes faster when the effort is made on both sides at once. For those who show they are willing to meet you in the middle, respond in kind and give cooperation a chance to lighten any load you bear alone. For your Eric Francis horoscope this week, please see this link.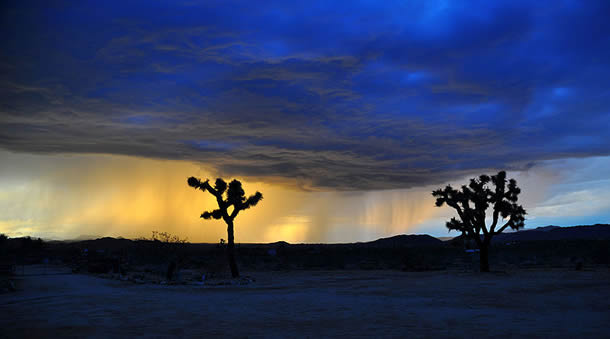 Lightning within the cloud illuminates the entire cloud blanket over the Mojave Desert during an electrical rain storm. Photo by Jesse Eastland via Wikimedia Commons.
Light Up Your Weekend with the Libra Birthday Reading
Eric has been watching the chart for this weekend closely in terms of political and social surprises — but it will likely have profound personal meaning for anyone with strong Libra or Aries placements, too, as he's been describing.
If you love someone with a Libra Sun or Libra rising, you can give them instant access to the two audio segments of their 2016-17 Libra Birthday Reading today.
"Eric, as always, your reading is spot on and validates what I am experiencing in life at this time. The sheer acknowledgment that, as a Libra, I need balance, beauty and aesthetics in my life to make me tick on — balanced — in my day-to-day endeavors, and consequently some very huge endeavors for the year, was just what I needed to keep going."
— Ginger Aarons, responding to the 2016-17 Libra Reading
Eric is planning to do the video tarot reading soon — and when he does, the price will increase again. So if you want to lock in a lower price and have some key Full Moon listening at your fingertips this weekend, you'll want to order this reading now. (New to Eric's readings? Listen to last year's Libra reading here, on us, for an in-depth experience.)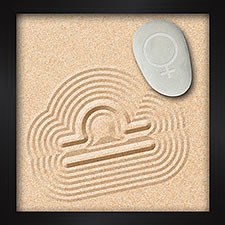 Libra (Sep. 22-Oct. 23) — If you are not already aware of somehow being something more than you used to be, try entertaining the notion now. Perhaps you have been freed of responsibilities that limited your options. Maybe it just took a while to find yourself. It could even be that hitching your wagon to something bigger than your own interests has functioned to enhance your potential. No matter what led you to this juncture into expansion, it's most important that you not be afraid of living differently from before. Draw upon the courage that is surely within, pick just one thing you never thought you could do, and get started towards making your life as big as your heart has always been. For your Eric Francis horoscope this week, please see this link.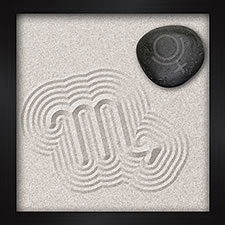 Scorpio (Oct. 23-Nov. 22) — If you are feeling a bit vulnerable right now, don't despair. Take it as a sign that you are awake and aware. After all, human beings are not made of steel, and that's a good thing. You don't have to be hard to be well. You just need to pay attention to what challenges you, and respond appropriately. Most often that response will begin with taking good care of yourself. Be conscious of what choices will make you stronger, and which will not. Beyond that, working with others in a common effort will go a long way towards assuring your comfort. Do the right thing by those with whom you have cast your lot and trust them to do the same. For your Eric Francis horoscope this week, please see this link.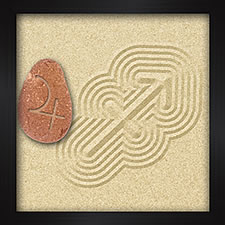 Sagittarius (Nov. 22-Dec. 22) — Life is not always easy. You know that. Even so, working your backside off does not have to be miserable, either. If your chosen field of endeavor is not currently a source of satisfaction, it might be time to consider what else you could be doing. This is not to say your work needs to be all fun all the time, but neither is it necessary for you to live a life of continuous drudgery. It could very well be that you simply need to schedule a long vacation and recharge your batteries. What's most likely, however, is that you need to get clear about what inspires you, and make plans to be more joyfully earning your way in the world by this time next year. For your Eric Francis horoscope this week, please see this link.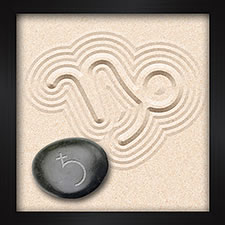 Capricorn (Dec. 22-Jan. 20) — Have you noticed anything new about yourself lately? If you're not sure, perhaps enlist others to offer their observations. Something momentous is afoot in your life. In fact, it would be realistic to say you are currently at a crucial stage in a long process of evolving into a person of uncommon substance. To get an idea of what you should be alert for, think back to about this time two years ago. Try to remember what issues you were dealing with then, and how you handled them. Of course, that was then and this is now. Nonetheless, the latter part of 2014 likely contained both lessons and rewards for your efforts. Now you have a chance to show both yourself and those who care about you just how far you have come since then. For your Eric Francis horoscope this week, please see this link.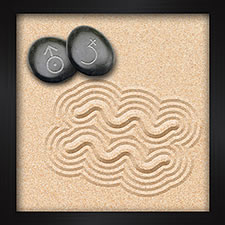 Aquarius (Jan. 20-Feb. 19) — The world needs more people like you, whether you're feeling recognized in that way or not. It's not likely that you are being taken for granted by those who know you best. It is instead more probable that you are currently underrating yourself. To get a more balanced perspective of your place among those closest to you, look for a chance to spend quality time in some form of service among those who don't know you from Adam or Eve. Doing so would function to accomplish more than to broadening your horizons and expanding your relationships — it would also give you some perspective regarding just how valuable you really are. For your Eric Francis horoscope this week, please see this link.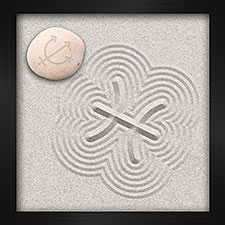 Pisces (Feb. 19-March 20) — You have the ability at this moment to expand your sphere of influence exponentially, and to take a big step forward in your personal journey. Do not underestimate the authority others may invest in you, or the potency of your example. Therefore, be gentle during every encounter. Offer encouragement generously, and validate those who have earned it. Above all, act as responsibly as if you are truly in the public eye. Nobody is perfect — and you may be well aware of your imperfections — but you also know you have a vision for your growth. How you handle yourself in the coming weeks could actually illuminate the way for people you may never meet. For your Eric Francis horoscope this week, please see this link.