Dear Planet Waves Reader:
Planet Waves is a professional astrology service, designed to be effective and affordable -- and here when you need us.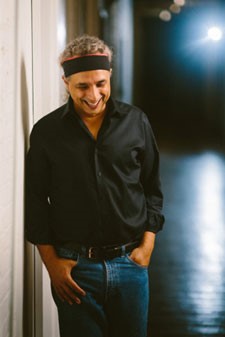 My readings provide timely, easy to understand and most of all grounded ideas that will help you focus your life and enhance your creative potential. As a longtime personal and business consultant to many talented people, I am able to provide you with useful and timely information to help you grow, thrive and access your gifts. We also provide spiritually-grounded news and information in a time of global crisis, when many people are trying to find their bearings.
We offer two main levels of service -- Core Community and All Access. The items provided are listed below. The main difference is that All Access level includes all of my audio readings -- his 2015 annual edition, monthly sign and rising sign readings, and several other excellent 12-sign readings that are described below.
Both levels include our Tuesday and Thursday newsletters with astrology bulletins and horoscopes, full website access,live phone conferences and access to The Oracle, a stunningly accurate divination tool I invented that you can use any time. All of our subscription services (described above) are fully guaranteed. You may get instant access with the options listed below If you have any questions, you may reach someone at (206) 567-4455 or (845) 331-0355. Please call between 9 am and 9 pm Eastern Time.
Lovingly,

Join Our Core Community Now!
You'll have:
Up-to-the-minute text and email updates with professional astrology tips on how to make the most of each moment.
Weekly astrology readings by Eric Francis designed to support, inspire and inform you.
Weekly articles to keep you connected to the rapidly changing world around you and to understand how it is impacting you.
Extended monthly readings from Eric to help you plan better and anticipate possible challenges in the month ahead.
Access to the stellar work of our writing team covering important topics such as astrology, tarot, relationships, current events and more.
Access to the Oracle, a fully searchable database with more than 10,000 horoscopes, plus a handy divination tool.
Special live online members-only conference events
In addition to all of the great services listed above, our All-Access Pass Members receive:
In-depth birthday/ascendant audio readings. This is almost like getting a personal consultation with Eric for yourself and any loved ones whose astrology you track. Each reading includes a fresh perspective on current transits and how they extend into the future, along with a special tarot reading for that sign.
2015 annual edition, with written and audio readings for all 12 signs. This book-length online publication always meets rave reviews by readers who refer to it throughout the year for its long-range, big-picture guidance.
Access to our best-selling extended audio readings. Past reports have covered relationships, making money doing the work you love and how to handle Mercury retrogrades; 2015 is sure to include exciting offerings.
Research/lookup service for astrology students. We will assist you in researching any articles you need for your astrological studies for as long as you are subscribed at this level.
If you want to take some time to get to know Planet Waves, we offer an introductory membership at no cost to you. This level gives you access to the Inner Space monthly horoscope by Eric Francis, the Planet Waves FM weekly webcast and selected articles. You will be on our mailing list and receive some news updates and special discount offers on products and classes. There are many forums for participation as well -- watch the website and your email. This is a renewable, no-cost 90-day membership.