Sometimes astrology is as obvious as a pointing finger. Of course, there is a good reason that many consider pointing fingers (whether literally or metaphorically) to be impolite. It's an aggressive act that represents a downside of the creative energy which contributes to make life possible in the first place.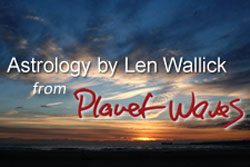 Among the energies which, at their best, play what could be called a sacred role by helping to sustain and continue the cycle of life on Earth is that symbolized in by Mars.
In the words of Robert Hand, Mars "… rules the energy that an individual uses to maintain himself in the face of pressures from his environment." In other words, with their best application, the earthly manifestations of Mars are good and healthy.
Just as with anything in astrology, however, there can also be a downside to Mars. Again referring to Robert Hand: "… if the energies of Mars are allowed to operate to excess, its effects can be quite difficult."
That's where you come in. You can do your part to keep us all on the upside of Mars by applying your energies to affirm life and creativity. Admittedly, it's not easy given that there are a lot of bad examples in the world.
There are political candidates who bully reporters. Other candidates will do anything, no matter how underhanded, in order to win. Nearly everywhere you look, people (often, and unfortunately, people conferred with authority) are pointing fingers and humiliating others when they should be looking at themselves. As a matter of fact, it's so easy to skim the news headlines and find examples of Mars operating to excess that you might be tempted towards discouragement.
You need not be discouraged. You do not have to be among the finger pointers. You can act with the divine and just energy of Mars to offset those who abuse it. You can look to excellent examples (like Eric's lead article in the weekly edition published here yesterday) to stand up for what's right, and keep going in spite of the bastards whose inappropriate aggression might otherwise get you down.
To begin with, believe in yourself. Refuse to be humiliated when the fickle finger is pointed at you. You know you are a good person who represents the upside of humanity. Do not let anybody tell you otherwise.
Even more to the point, come to the aid of your brothers and sisters with encouragement and validation of their right to live with dignity.
In other words, Mars needs you. You can do your part to turn things around. If the astrology of the upcoming New Moon in Aquarius is any indication, the turning point is presenting itself right about now.
Without getting all technical on you, when the Sun and Moon come together at 19+ Aquarius just before 9:39 am EST (14:38:52 UTC) on Monday, they will be part of a holistic configuration emblematically pointing the way towards the redemption of Mars and the affirmation of precious life. It is for you to follow. And yes, so long as you breathe, you will have what it takes.
Offered In Service