It's been a long, a long time coming, but I know a change gonna come.
— Sam Cooke
Intent is a powerful thing. Mercury enters Capricorn at 10:53 pm EST tonight (3:53 UT tomorrow), symbolically inviting you to prove just how powerful your intent can be. Intent originates with the mind, which (among other things) versatile Mercury represents. Intent is part of the 'conceive' that must precede the 'achieve'.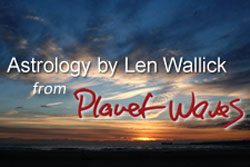 Mercury will join Pluto and Venus in Capricorn, and will precede the grand entrance of the Sun and Moon on Dec. 21 for the astounding and unlikely simultaneity of a New Moon and solstice — which appears for all the world to be the initiation of a manifestation.
That's because Capricorn is a cardinal sign (along with Aries, Cancer and Libra). Cardinal signs are where seasons initiate upon ingress of the Sun, setting a template for other ingresses.
Capricorn is also an earth sign (along with Taurus and Virgo), where the nature of things are made tangible. What is made real in Capricorn is also likely to endure because of how Capricorn is ruled by Saturn's proficiency for leaving form, order and structure in its wake.
When Pluto entered Capricorn in 2008, the indications were clear. Implied at the beginning of a decade and a half of Pluto's tour of Capricorn is that form, order and structures in place for more than two centuries were up for transformation. The only question was what the nature of the transformation would be.
Then, for nearly two seasons from late last year to early this year, Venus spent more time in Capricorn (due to retrograde) than it had for more than two centuries, to implicitly make us receptive to the change that has to come.
Now Venus is back in Capricorn (since Dec. 10) reminding us to be receptive, and Mercury is about to follow. That's how Mercury entering Capricorn this year is your cue to participate (or not) in answering the question of just what the form, order and structure of an inevitable and lasting change will be.
Your participation begins with setting an intent for what you want the rest of your life to be like. After that, what you want the lives of today's children to be like. After that, the children and grandchildren of today's children.
Because Mercury is and will be in swift and direct motion for all the time it will be in Capricorn (it leaves Capricorn Jan. 5 or Jan. 6, depending on your time zone), it is emblematically powerful. Hence your intent is implied to be powerful at this time.
So step up and stand in your power. Set a clear intent for the initiation of a new season in your life, and the life of the world. It will make a difference. Especially when the Sun and Moon conjoin for a New Moon solstice, and do so as the rulers (or co-rulers) of fully half the signs of the zodiac gather in Capricorn. The planets are inviting you to participate in determining the nature of the change that's gonna come.
Offered In Service
Len is available for astrology readings. You can contact him at lenwallick [at] gmail [dot] com.