The quality of transitional times may be difficult to discern while you are actually in them. For example, when one day transitions to the next at midnight it's often dark and you are most likely asleep. Something similar might be said to apply for any transitions from one era of your life to another.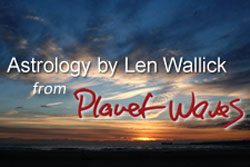 It's hard to see you hooking up with a new epoch up until you 'wake up' to hindsight.
Astrology, however, can provide perspective on both the present and the future, as well as the past. That's how it was, is and will be possible to see 2015 as a transitional year.
This is the year the long continuum of seven square aspects from Uranus in Aries to Pluto in Capricorn (which started in 2012) began to end. Even now you are probably seeing something of another side to where you were before 2012.
Additionally, Saturn is taking up most of 2015 just to settle into Sagittarius for the next couple years. Finally, as 2015 draws to a close, the lunar nodes (two perpetually opposing points on the zodiac where eclipses take place) will transition from the Aries-Libra axis to the Virgo-Pisces axis.
Venus (retrograde since last weekend) returns to Leo tomorrow shortly after 11:27 am EDT (15:27:21 UTC). When that happens, two other series of transitional hook-ups that are unique and thus definitive to 2015 (both of which started earlier this year) will resume. In this case, the hooking up will translate quite literally through a series of conjunctions.
Conjunction aspects are when two objects hook up in space (as well as in time) to share the same degree of the same sign on the zodiac, while concurrently sharing the same degree of longitude in the sky. The prototype through which all conjunctions are interpreted takes place monthly when the luminaries (Sun and Moon) briefly merge for what we call a New Moon.
Just as with any New Moon, every conjunction is the beginning of a new cycle. For the Sun and Moon, that cycle lasts about a month, and the transition but a day. The brevity, frequency and regularity of a luminary conjunction often leads us to take that particular liminal moment for granted, unless you live in an area where more pronounced ocean tides, brought about by the combined gravity of the conjoined Sun and Moon, require you to take due notice.
Of course, anytime the Sun and Moon conjoin in the vicinity of a lunar node to precipitate a solar eclipse, the nature of the New Moon is emphasized. That's how events correlating with eclipses will often serve some sort of significant notice on you, whether you live near the ocean or not.
Conjunctions between planets have another way to get your attention: through repetition. When two celestial objects conjoin but once to begin a new cycle between them, corresponding events can often fly under your proverbial radar until 20/20 hindsight brings you to realize their significance.
However, if one or both of the two planets in question goes into retrograde after the first hook-up, the conjunction can be repeated twice or more. That repetition serves to extend the hooking up over time, essentially emphasizing the transition. Corresponding events often follow suit according to the nature of the planets involved.
Every Venus retrograde features a single conjunction from the Sun. That's because it is Venus passing between Earth and the Sun (essentially lapping us from the inside lane) that precipitates the illusion Venus is going backwards in the first place.
The last time Venus retrograded back into Leo from early Virgo (in the Summer of 2007) also featured a single conjunction from Mercury. In retrospect therefore, the quality (Venus) of your thinking (Mercury) very well may have undergone a subtle transition in 2007 that you you were not conscious of (Sun) at the time.
This Venus retrograde of 2015, however, is doubling down to precipitate three conjunctions with both Mars and Jupiter. Corresponding events are therefore almost certain to get your attention, because they will be either repeated or otherwise drawn out over time. What's more, the nature of transitions being made in 2015 are almost sure to be reflected by the nature of Mars and Jupiter in combination with Venus.
You don't have to know anything about astrology to ascertain what Venus and Mars combine to mean. It's about relationships of the one-to-one variety. It's about hooking up to form a couple and themes related to the dynamic between complementary things.
Since the first conjunction of Venus and Mars in early Aries on Feb. 22, we have seen a theme of transition in one-to-one relationships manifest already. Just look to the same-sex marriage decision rendered by the U.S. Supreme court.
With two more Venus-Mars conjunctions yet to come in 2015, the idea for you is to realize the transitions are not over. Hence, no matter how compelling any coupling you have made so far this year, stay flexible. Realize that you are implicitly in a process that will take you from one era of your life to a new epoch of one-to-one relationships. Understand that the process will not even begin to complete until 2015 is almost over.
Venus had its first of three conjunctions with expansive Jupiter more recently — on July 1 in Leo. Given the amplifying nature of Jupiter and the values associated with Venus, the implication is that the importance of all hookups being made at this time will be emphasized.
Once again, however, the repetition of two more Venus-Jupiter conjunctions later this year represents more than just an accentuation of the theme. It also indicates a timeframe (also not concluding until late this year) within which you should allow a process of development to continue to its natural conclusion.
Venus will remain in Leo until Oct. 8. Given that Leo is ruled by the Sun (an emblem of consciousness), your own emphasis until then is to remain aware of the bigger picture and longer process — rather than being swept up in hooking up at the cost of all else.
Also, neither Mars nor Jupiter will receive their last conjunction from Venus until weeks after Venus returns to Virgo a second time. Understanding that means that it will be essential for you to practice patience along with awareness.
Hence, give yourself the space and time to see this year through before you act to force anything having to do with relationships. By doing so, you will be more likely to 'wake up' in 2016 with the realization that you not only more clearly discerned the quality of what looks to be one of the most important transitional times in your life, you also more actively contributed to define it.
Offered In Service       
Len is available for astrology readings. You can contact him at lenwallick [at] gmail [dot] com.