For those who play poker, a "full house" is a hand of high value. It combines three of a kind with a pair, and wins against anything but four of a kind or a straight flush. For the day or two immediately preceding and following the Leo Full Moon this weekend, the sky is offering something of a full house of its own.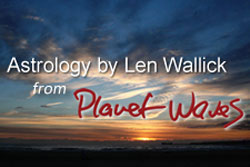 When the Aquarius Sun opposes the Full Leo Moon just before 8:46 pm EST Saturday (01:45:42 UTC Sunday), there will be two other aspects — both exact to the degree, and both involving key points in the lunar orbit.
Together those aspects plausibly constitute three of a kind because all three have the Moon in common. One of those aspects will be retrograde Jupiter precisely conjunct the ascending lunar node (one of two points where the Moon's orbit intersects with the plane of Earth's orbit around the Sun). The other will find Uranus just as precisely opposed to the lunar apogee: otherwise known as Black Moon Lilith (BML), the point where the Moon's orbit is furthest from Earth. 
Shortly before this weekend's Full Moon there will also be a major planet ingress: Venus enters Capricorn on Saturday at 20:31:27 UTC. Then, on the heels of the Leo Full Moon, Mercury will station direct at 5:50 pm EST (21:49:36 UTC) Monday. You could definitely call that a pair of astrologically significant events. Hence, if you allow 48 hours or so to be a short enough time to constitute a single celestial 'hand', the next several days could be of high value for you. But first, you need to play your cards right.
You might want to consider the Leo Full Moon one card that is 'showing' face up on the table. As with all Full Moons it will reflect the Sun's light from the entire side facing Earth, and rises when the Sun is setting to remain in the sky all night long. Unlike a Full Moon in any other sign, it is taking place in the one sign (Leo) that is considered the Sun's exclusive domicile.
As such, we might consider this particular Full Moon to be more the Sun's proxy than any other. The best way to play that metaphorical card is, if possible, to focus on being consciously aware. Any potentially high value this weekend holds for you will thus depend on your keeping inattention at bay.
You might consider Jupiter conjunct the lunar north node in Virgo to be a card you can elect to show (because Jupiter is also bright in the sky during most of the night right now), or conceal (because the lunar nodes are two hypothetical points, and thus invisible except on a zodiac chart). Either way, the common Virgo background prioritizes knowing what you are dong before you bet on what sort of outcome you are trying to create. In other words, be flexible and willing to adapt to how your hand develops, but when in doubt go for the sure thing rather than wager recklessly.
Uranus in Aries opposed to BML in Libra, on the other hand, could well be your ace in the hole. Rarely, if ever, is Uranus spotted by an unaided eye. Likewise (in a manner similar to the lunar nodes) BML is a calculated point viewed only as a symbol and never as an object. The combination suggests you could hit the jackpot if you can figure out what action would constitute doing both the right thing and what nobody expects of you. If you go into next week with friends saying you surprised them pleasantly, you will know you played that card well.
Venus entering Capricorn just before the Leo Full Moon and Mercury resuming direct motion in Capricorn not long after constitute the pair that will probably prove to make your astrological full house a big winner. Both together and separately, Mercury and Venus will represent encouraging developments you might parallel in your life.
Look to turn with, rather than against, your best mind. Also appreciate how both your material resources and intangible advantages might well stabilize (or even increase in value) as things go along.
All told, the astrology this weekend indicates that there will be some big winners. You could enhance the odds of being among them if, first and foremost, you endeavor to remain alert.
So keep your game a sober one as much as your social obligations will allow. After that, manage your risk with a level head. Bet most heavily on the outcome of showing good character and making responsible choices. Finally, work to improve the value of your already high-valued hand by playing what is dealt to you to the best of your ability, rather than discarding (or blaming) any of the cards that come your way.
Offered In Service