Dwarf planet Ceres, otherwise known as "1 Ceres," enters Capricorn at 10:23 am EST (15:23 UT) on Thursday so you can flex, and feel it. Since Capricorn is where elementary earth meets cardinal qualities, realization is appropriate. For example, when the Sun entered Capricorn (where it remains today) back on Dec. 21, a new season was made perceptibly real.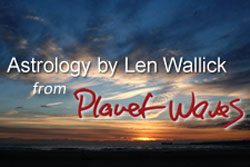 Now, you are about to enter a suitable season to begin making Ceres real in your life, and not just because it's entering Capricorn, either. In addition, Ceres is finally ready for its close-up.
That's because of the spacecraft called Dawn. The same spacecraft that brought you close-up photos of asteroid 4 Vesta just over two years ago is now on approach to rendezvous with, orbit, and survey Ceres in about two months.
Also, we are just a few days past the anniversary of Ceres' discovery on Jan. 1, 1801 — the first day of an entire century of astronomical discoveries that would change how we perceive ourselves.
While it's almost certain that NASA did not schedule Dawn's final approach to Ceres in order to coincide with either Ceres' discovery date or its ingress to the slice of zodiac pie where manifestation initiates, you have to admit the synchronicity is probably indicative.
What's probably being indicated is that this is a fitting time to get a feel for how Ceres manifests for you. Having just been through a Cancer Full Moon the night before last, your sensitivity should be acute.
You've just experienced Venus and then Mercury entering Aquarius over the weekend, followed by the Moon entering Leo last night (or this morning, depending on your time zone). So you should have a fresh feel for how a major object changing signs correlates with your reality.
While many astrologers would not consider Ceres to be a major object in the same league with the Moon, Mercury or Venus, there are good reasons to at least explore what weight Ceres carries for you as it enters Capricorn.
First, Ceres is now classified by astronomers as a dwarf planet on par with Pluto. Among astrologers who employ Pluto in their work, very few would deny its potency. So why deny Ceres without a closer look?
After all, Ceres is in fact closer. It orbits the Sun in the main asteroid belt between Mars and Jupiter. All the other objects so far officially designated dwarf planets by the International Astronomical Union (IAU), including Pluto, are orbiting the Sun out past Neptune and take far longer than the longest human life to move through all the signs.
Ceres, on the other hand, takes only about 5 years to move through all 12 signs, giving it both a personal frequency like Mars and an interpersonal correspondence like Jupiter.
With its ingress to Capricorn, and at least to begin with, you may want to tune in to how the myth behind Ceres' name has both personal resonance and interpersonal correlations for you.
What a myth it is! A story showing how the divine feminine is every bit the equal of the divine masculine no matter how push comes to shove; a reminder to respect mothers and sisters as every bit the equal of fathers and brothers here on Earth.
As with every planet discovered by telescope, however, you might not want to lean too hard on nominal serendipity. You might also want to keep the date, circumstances and orbital characteristics of Ceres in mind as you endeavor to suss out how its astrology works for you.
At the beginning of the 19th Century, the world felt smaller and human consciousness bigger than a century before, bringing us all closer together under the sky — like it or not. That's part of Ceres.
Any object discovered by telescope represents your mind's potential to exceed the limits imposed by your body and senses. That's a pretty darned amazing statement, and that's part of Ceres too.
Finally, as the largest object (by far) in the main asteroid belt, Ceres neatly emulates the spherical form of a major planet while co-existing as an integral part of a greater collection of smaller and less regularly shaped objects.
In other words, Ceres invokes both the humility and aspirations necessary to contribute more than your share to society while retaining your connections with the universe.
As both representative of a stalwart individual, and also merely being part of something greater, Ceres is worth feeling and flexing over the next several months as it cruses Capricorn, before entering Aquarius on April 3.
As an added bonus, retrograde motion will bring Ceres back to Capricorn for comparison and review from Aug. 3 to Oct. 27, before Aquarius claims it again for the rest of the year. All the more reason to make this the year you get a feeling for and flex your Ceres while the good old boys (Saturn, Jupiter, Uranus, Neptune and Pluto) do their thing.
Offered In Service
Len is available for astrology readings. You can contact him at lenwallick [at] gmail [dot] com.