This is the first of a series of Fe-911 special reports on the Presidential debates here at Planet Waves, where the motto is: "We watch so you don't have to!!" –fb
Officially, the Silly Season of 2016 — as we in America call the Presidential election campaign — has begun. Last night, much like HBO boxing events, the Republican Party officially offered not one but TWO rounds of debates at Cleveland's Quicken Loans Arena: a preliminary round of low-polling candidates like Rick Perry, Carly Fiorina and Lindsay Graham followed by the main event featuring the more highly polled.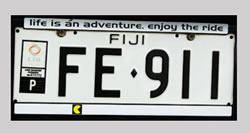 Using their earth-given names, these top 10 contenders — anyone with more than 2% polling popularity among Republicans — were: Manhattan billionaire Donald Trump; Florida Governor Jeb Bush; Wisconsin Governor Scott Walker; neurosurgeon Ben Carson; Arkansas Governor Mike Huckabee; Texas Senator Ted Cruz; Kentucky Senator Rand Paul; Florida Senator Marco Rubio, New Jersey Governor Chris Christie and Ohio Governor John Kasich.
These ten represent the highest polling presidential candidates among Republicans, which I like to call the New Order of Cthulian Leadership vying for the role of Extreme High Overlord of the United States.
FOX News did right this round, deciding ten was the most number of candidates you could cram on one stage at a time. This gave the candidates the opportunity for as much 10-second sound byte, personal attack, Obama-cootie accusation and starting-World-War-III talk that could reasonably be digested by a viewing public. I heard the earlier debate of five candidates was far more substantial, giving actual reasoned responses to questions, though no one was allowed in there to watch.
But this is what you need to know: Mr. Trump was clearly the front-runner, was booed for refusing to rule out a third party run, bragged about his bankruptcies and opted for single payer health care. Neurosurgeon Ben Carson will use water boarding as torture; and Jeb Bush attacked President Obama for his brother's economic recession.
Ted Cruz will throw out Obamacare with an executive action, and everyone wants to build a dome over the United States, with one entry point: a turnstile with a ticket taker for immigrants to enter at the border. Mike Huckabee plans to invoke the 5th and 14th Amendments of the Constitution to protect the rights and personhood of unborn citizens, and if need be, could invoke the 2nd Amendment for the unborn to stand their ground in the face of imminent threat by birth control.
In other words, coining a new word for the English vocabulary, it was a combination of clash and bluster, which I call blusterfuckery. However, much to the horror of the rest of us, the Republican base loved it. I found after two hours of watching I needed a purifying mud facial to remove the excess of an unidentifiable sheen of an origin I could not comprehend. I swear I did not see any tentacles. And thank God for Jon Stewart, whose finale was on the same night, reminding me that human life does exist on Earth.
Should no winner be declared at the end of the 11 scheduled Republican debates, the top three remaining candidates will compete to the death by gladiatorial combat. This will be broadcast live by Univision.
I will return on Monday with my regular column on actual news.