"Continue to work with the faith that unearned suffering is redemptive."
— Martin Luther King Jr., from the steps of the Lincoln Memorial in Washington DC on Aug. 28, 1963
Life is fragile. Yet life persists against all odds. More than that, life consistently prevails no matter how harsh the conditions. It's not because living things are hard as diamonds. Counter-intuitive though it may seem, life is so resilient precisely because it is so vulnerable.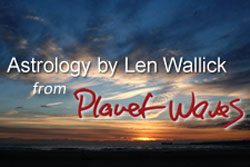 As a rule, the more complex the life form, the more vulnerable it is. Even so, survivability is enhanced in proportion to complexity. It is a paradox of which you are an example. 
You have no warm coat of fur to protect you from the elements. Neither can you hibernate when conditions are harsh and food is scarce.
Even so, people have proven adept at finding food, clothing and shelter in nearly all of Earth's environments. Part of that proficiency is a direct result of how our physical and mental complexity confers an enhanced capacity for cooperation.
Beyond forming and extending on community, however, is an even greater and even more human talent. It is a skill natural to our kind. It's a faculty that originates and evinces in the individual. It is a common aptitude that is more fragile than even your body. It's the ability to spontaneously generate, nurture and share the unique form of aspiration often called a dream.
This is an even harder world for dreams and dreamers than it is for life and living things. That which is without substance has little value for those concerned only with subsistence. Furthermore, it is difficult for dreamers to find community when (as is often the case) they are mocked as childish, or disparaged as delusional.
It is much easier to rail against what is than to entertain what is not. So it is that many dreams die. It's easier that way, even if it is very painful. Yet it is not always necessary for dreams to perish.
You can often choose the dream and persist. There are even times when you can prevail because of, rather than in spite of, such a choice. If there is anything to astrology, you are now entering just such a sustained period. It has to do with where Jupiter and Chiron are and what they are doing.
Jupiter, which among other things represents optimism, is in grounded Virgo until next September. It is a placement that implies a period when it is implicitly more practical to be optimistic than is usually the case, provided you choose to sustain belief rather than buy into disillusionment.
Chiron, for its part, is on the other side of the zodiac from Virgo, in dreamy Pisces. That placement by itself indicates an era when vulnerability can be advantageous, provided you can sustain faith through pain.
Today, shortly before 5 pm EST (21:56:57 UTC), the separation from Jupiter to Chiron reaches precisely 180 degrees, forming an aspect called an opposition. That aspect will repeat two more times next year.
In between and following those three oppositions, Jupiter and Chiron will remain close enough to 180 degrees of separation for the aspect to be considered functional and continuous through at least next August.
Among other things, what oppositions represent for astrologers is a potential (or dream, if you will) for synthesis into a whole. Two things about this specific opposition from Jupiter to Chiron appear to enhance the probability of that potential being filled and dreams coming true.
First is the relationship between the respective objects and the signs they occupy. Jupiter is the classical ruler of Pisces. Chiron's place in astrology, as Eric has often pointed out, has a lot in common with the intrinsic nature of Virgo as a sign that represents service and wholeness (among other things). Hence, this particular opposition of Jupiter to Chiron portrays an informal yet plausible case of what astrologers call mutual reception. It's a phenomenon that brings the two objects to resemble each other in practice, enhancing the possibility of synthesis.
The other thing about this opposition is how it evokes an era when dreams were conferred with an unprecedented degree of legitimacy, largely as result of a famous speech by the Reverend Doctor Martin Luther King Jr.
In that speech, Dr. King articulated a fragile yet powerful dream. It was a dream that the principles upon which his nation was founded could finally be made real. But it was also a dream that had not yet come to pass, because of oppositions that had yet to be resolved.
As an indispensable part of the effort to realize the principles of equality and justice, Dr. King advocated non-violence. He persisted with that advocacy even through suffering violence because he had faith that those who sustained the dream could be vindicated and at long last redeemed. Because he chose that dream even over the survival of his vulnerable body, his legacy survives to this day, and you are among his many beneficiaries.
That famous speech was delivered during Chiron's immediately previous tenure in Pisces more than half a century ago. Now Chiron has returned, and Jupiter is entering a long opposition from Virgo to emphasize the possibility that your dreams today and the legacy of dreams long deferred — but still sustained — might yet become one and come true through you.
But that can only happen if you choose the dream over the easier alternatives Dr. King counseled us to eschew. By doing so you will be acting to sustain even more than community and cooperation. You will also serve as one with what is perhaps the most important of all human legacies: the ability to dream and the will to make dreams real. 
Offered In Service