By Judith Gayle | Political Waves
Jimmy Carter may not have been the most productive president of the last century, but I doubt that few took their responsibility more seriously or had more faith in the cause of democracy. Like Obama, he inherited a nation torn by final instability and marked by growing distrust of government.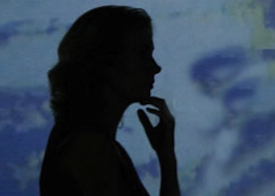 Running as an outsider and truth-teller, he remained both during his one-term presidency, which was likely his downfall. The American public preferred the manufactured optimism of Warner Bros. contract player, one-time union rep and former-Democrat, Ronald Reagan, who — despite all indicators — insisted it was "morning in America" (cue the extras and hit the Klieg lights!).
Jimmy is something of a futurist, a man of positive vision. Where would we be today, I wonder, if we had taken his advice, put on a sweater, turned down the thermostat and learned to conserve energy? His decision to put solar panels on the roof of the White House speaks volumes about his sense of stewardship of  the planet, as did Reagan's decision to remove them.
Jimmy was green before it was fashionable, and Kermit had that right: it ain't easy being green. There was something else Jimmy showcased, even when he took hits for it. James Earl Carter is a shining example of mid-20th century Christianity, at its best.
Carter's announcement this week of melanoma metastasized to his brain is a death knell, not unexpected in a man of 90 years, but it still brings a lump to my throat and a stinging rush of tears. We need more like him in this world, not fewer.
Like the Pope, the Dalai Lama, and others who have practiced their faith to the point of certainty, Jimmy's dedication to the advancement of humanity, delivered with characteristic and unshakable humility, defines him. He and Rosalynn have spent the majority of their lives in service to others.
When asked if he had regrets about his presidential performance, he had this to say:
"I wish I had sent one more helicopter to get the hostages, and we would have rescued them and I would've been re-elected. But that may have interfered with the foundation of the Carter Center. If I had to choose between four more years and the Carter Center, I think I would choose the Carter Center."
The enormous good that Jimmy Carter has done for the world is, as the gentleman says, more important than his presidential legacy, and isn't that what we'd expect of him? Truly, what he has accomplished globally would never have been allowed nationally, and that is one of those ah-ha! moments we need to acknowledge as we track this man's career.
Presiding over one's nation requires a competitive edge that precludes doing good across the board, and not much has changed since Jimmy was in office. As a CEO is obligated to profit, the American president is expected to play a zero-sum game like a champion going for the gold. The popularity of Donald Trump's brutish brand of capitalism in place of statesmanship illustrates our continuing — and archaic — devotion to 'exceptionalism.'
Fortunately, past presidents have the ability to move in broader circles, capture public attention for the greater good, and represent an international agenda. If they will. Some, like our Dubby, keep to themselves, but not Jimmy. He has decades of statesmanship to his credit.
Read about the Carter Center's amazing work eradicating and controlling disease, and promoting civil rights at this link.
While you're at it, juxtapose the Clinton Foundation's admirable work in treating AIDS patients worldwide, while making no complaint against the outlandish cost of drug cocktails supplied by Big Pharma. Both foundations do good work, but only one is politically "connected," as they say.
In a season when economics take center stage once again, with staggering levels of income inequality and government not trusted, Hillary may well come to envy the Carter Center's track record and ethical standing.
I can't say that the 39th President did everything right back in the days of Billy Beer, but I will pledge my oath that I always felt his heart was in the right place. I think the years since stand in testimony of that truth, and I hope he feels the love, in these last months of his life. Here's a cartoon with the warm hug we wish him.
Jimmy is still an outsider, all these years later, hated on the right and avoided by many in his own party. Why? Open this link and admire the raw courage it takes for a former Commander-in-Chief to tell it like it is. A truth-teller in Washington, D.C. has few friends. But a peacemaker, a healer, a man willing to roll up his sleeves and win hearts and minds with sweat equity? He is beloved by millions.
In a press conference this week, Carter was calm and relaxed discussing his cancer, saying that he was "looking forward to a new adventure." I can pretty much assure you he wasn't talking about the four rounds of chemo ahead. In a nation terrified of death, Jimmy is, once again, modeling a faith and positivity that should instruct us all.
To the only U.S. president who did not wage war during his time in office, I send my thanks, my admiration, and my prayers that his coming adventure provides him reward for the love and compassion he extended to his fellow travelers here on Planet Terra. He's one of the good ones. May all the kindness and mercy he set in motion gently lift him up and take him home.
(A word about last week: I'm again without a computer, tippy-tapping this on my tablet. Last Friday, I lost my piece at the last minute and I apologize to all you Saturday morning readers for the blank space where it should have been. I'll do my best not to let that happen again!)