The astrology immediately following today's Virgo Full Moon (at 1:05 pm EST / 18:05 UTC) feels almost like being in love. Not in the sense of being dreamy and ecstatic, unfortunately. More to do with the consequences of being in love. More like feeling compelled to change your life by making room for other imperatives, different priorities, a new way of being.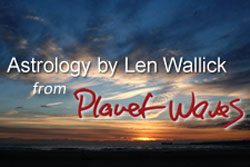 Much like falling in love, some things may come out of the blue. The idea is to accept them. Also akin to the experience of love, it will probably be much better in the long run to feel your way in rather than to analyze yourself out.
The short run of astrology that implies being in love is underway already. It will continue over the weekend and into the first half of next week. You might break it down into two parts or phases.
The first part will be the meeting. That is to say, the Sun's more-or-less annual conjunction with Chiron. As it has been for a handful of years (and will be for as many years more), that conjunction will consist of the Sun sharing the same degree of Pisces with Chiron for a day.
That day will be Sunday, March 8. Appropriately enough, the same day most people in the U.S. will be compelled to set clocks ahead for daylight savings time.
Appropriate because love at first meeting can temporarily deprive your heart of a few beats just as the advent of daylight savings time results in the temporary loss of an hour. Either occurrence can throw you off stride for a while.
Also, conjunctions do represent (among other things) a new beginning. When objects merge on the zodiac, they start a new cycle that will then move through all of its stages before yielding to yet another cycle.
In the case of Sun conjunct Chiron in Pisces, the initiation of a new cycle will implicitly serve to make you more deeply conscious of both the complexities and the entanglements that falling in love (among other things) brings up. Accordingly, and combining the swift apparent motion of the Sun with Chiron's tendency to get your attention, you might experience something suddenly this weekend. A bit more probable is that you might feel with intensity.
All of which segues neatly into the second part or phase of the astrology following today's Virgo Full Moon: what you might call (with a nod to the late, great June Carter Cash) a ring of fire.
Just as with the Sun's conjunction to Chiron, the ring of fire is functional now, even as the constituent aspects apply towards precision. Hence, just as with new love, your life will likely grow more intense in days to come.
What is, with some loving license, referred to as a fiery ring is developing. The peak will come on Monday and Tuesday, as Mars advances through the sign it passionately rules — Aries. The Martian advance will precipitate a grand fire trine.
The grand fire trine will consist of Mars conjunct (sharing the same degree of Aries with) Uranus while still in trine aspect to both Jupiter (retrograde in luminous Leo) and an intriguing object called The Great Attractor in smoldering Sagittarius.
A grand trine looks like the points of a big equilateral triangle on the zodiac circle, invoking a rolling, flowing, inertia. The metaphor of flow works with any grand trine, whether connecting the three fire signs (Aries, Leo and Sagittarius), the three earth signs (Taurus, Virgo and Capricorn), the three air signs (Gemini, Libra and Aquarius), or three water signs (Cancer, Scorpio and Pisces).
However, when it is the three fire signs so connected, and when the constituents are emblems of passion (Mars), volatility (Uranus), expansiveness (Jupiter) and polarity (the Great Attractor), falling in love is one of the few appropriate experiences to cite when anticipating the astrology following today's Virgo Full Moon.
Therefore, the protocol for putting the astrology of the next handful of days to work for you. Honor your feelings for sure. There will be no need to repress yourself. Simply take the word "honor" seriously.
Perceive your vulnerability as well as your volatility. Respond with passion and respect in equal parts. Grow into what you experience. Carry the day instead of getting carried away. No matter how the astrology of the next five days expresses for you, express yourself so as to later be proud of what you have done and what you have found.
Offered In Service  
Len is available for astrology readings. You can contact him at lenwallick [at] gmail [dot] com.