Welcome to Planet Waves. Our memberships, readings and classes are designed to give you the ability to inform and empower yourself, and to find healing and help where you need it most. Please feel free to browse, research samples and enjoy our open content. If you have any questions, you may reach us by email at
cs@planetwaves.net
. We are always happy to help.
With love from the Planet Waves staff.
---
Featured | Empathy-Pathos: 2018 Autumn Reading by Eric Francis Coppolino
Mars retrograde has now ended, and Venus retrograde is about to begin. Spanning from Oct. 5 through Nov. 15, the retrograde will be in Scorpio (where Venus is supposedly not so happy) into Libra (where she is supposedly thrilled). This might describe many shades of empathy (the ability to resonate with another) and pathos (suffering, or passion, which come from the same root).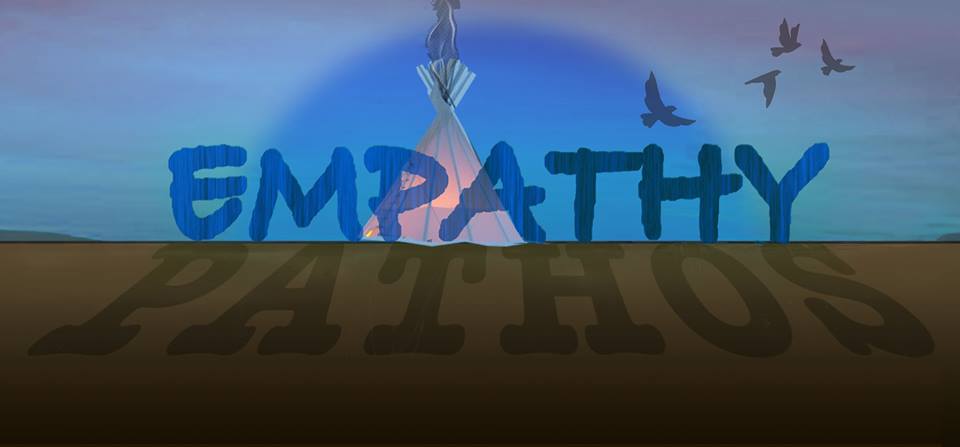 In your
2018 Autumn Reading, Empathy-Pathos
, Eric will review Mars retrograde and the recent eclipses, and open up the territory of Venus and its unusual way of resonating and emoting.
We'll explore approaches to the masculine and feminine attributes of Venus, as well as the introspective and expressive aspects of Venus through the retrograde process.
The retrograde begins with Venus square Mars, describing the prevailing tension and struggle with inhibition that characterize our time in history. From there, the journey is inward, to the source of whatever feelings you may be experiencing.
These will be audio readings, featuring music by Vision Quest. With apologies to those who were planning on video, Eric feels he will be better able to deliver this reading in spoken word format, without the distraction of visuals.
The readings apply to Sun and rising sign, and will be 30 to 40 minutes each.
Pre-order here
to get all 12 signs for just $88. The price will increase soon.
Note:
If you're a Backstage or Galaxy Pass holder, this reading is included with your membership. If you would like to make a token contribution toward the project,
you may use this form
. This is not a purchase — it's a donation. Thank you for your generosity.
---
Latest Birthday Readings for Your Sign
Superb, relevant, thorough astrology for the price of a restaurant meal
| | | |
| --- | --- | --- |
| Leo 2018-19 Birthday Reading | Virgo 2018-19 Birthday Reading | Libra 2018-19 Birthday Reading |
| Your readings have a depth and character to them that creates a deeper context and meaning that actually helps me see that I am indeed self-manifesting and self-actualizing. — Bobbie Kithcart | I've listened to the Virgo reading twice. It's really spot on. Thank you for this reading. It's much appreciated. Keep up the great work. — N.T. | You have an uncanny knack and precious gift to be able to zero in on what is real and current in our lives, Eric. Thank you for being you. — Priya |
---
Seasonal 12-Sign Readings by Eric Francis
| | |
| --- | --- |
| The Art of Becoming: 2018 Annual Reading | The Sacred Space of Self: 2018 Spring Reading |
| | |
| --- | --- |
| | |
| Eric's annual readings provide not only insight but spiritual and psychological leverage. He is not here to predict the future, but rather to help you design your future. Even by contemporary standards, 2018 is a distinctive year astrologically. The Art of Becoming offers in-depth, valuable guidance for navigating it in 12 chapter-length readings. Eric brings all of his talent and experience to this work. | Chiron is now in Aries, for the first time since 1977. This is about the quest for individuality in the most deeply personal way: the cultivation and growth of your soul. There are challenges associated with doing this, which Eric addresses eloquently and in a way that you will find reassuring and helpful. Chiron in Aries is good news for those who love learning about themselves. |
---
Astrology and More — Classes with Eric Francis
I have recently become more inspired to pursue and study astrology more seriously. When I saw Eric would be teaching a class on retrogrades, I knew that he would more than likely be the best source for this knowledge. [And he was!!] Thank you Eric for continuing to have these classes! They are wonderful.
— Stacey Katz
You can now order any of Eric's classes, past or present, using the links below — either as bundles or by themselves. The most recent class was Business, Finance and Astrology. You may order that here.
All classes include a full recording of the session, a thorough and informative resources page, and an opportunity to continue the discussion once the class is over.
---
I'm proud (yet humbled too, if that makes sense) to be a member of the Planet Waves community. You can not pay enough anywhere for the quality — and quantity! — of astrological journalism found at Planet Waves. I devour everything; because of it the world and my own universe makes more sense. I've been a student of astrology for more than four decades, yet every day I learn something new and important on PW. — Lesley Doetsch Phillips
| | |
| --- | --- |
| | The Horoscope Lover membership is our most basic level, available on a monthly recurring basis or for one year. That gets you the Monday Morning Horoscope, Planet Waves FM and the Thursday full edition by email, with limited access to the website — as the name suggests, useful if you're mainly interested in the horoscopes. |
| | Our standard membership is the Core Community Membership. This gets you the Monday Morning Horoscope, Planet Waves FM and the Thursday full edition by email; plus unlimited access to the website and archives. Sign up for one year or six months, or on a monthly recurring basis. |
| | The Backstage Pass gets you everything under the Core Community Membership, plus all 12 birthday readings and the Spring and Midyear reports, and discounts on everything else. Backstage Pass and above gets priority on personal consultations with Eric. You can sign up for one year, or on a quarterly or monthly recurring basis. |
| | Finally, we have the Galaxy Pass. This is our VIP membership for serious investors; a special all-inclusive package that gets you unlimited access to all Planet Waves materials, plus $150 consulting credit and privileged, personal contact with Eric and the team. You can sign up for one year, or on a quarterly or monthly recurring basis. |