Welcome to Planet Waves. Our memberships, readings and classes are designed to give you the ability to inform and empower yourself, and to find healing and help where you need it most. Please feel free to browse, research samples and enjoy our open content. If you have any questions, you may reach us by email at
cs@planetwaves.net
. We are always happy to help.
With love from the Planet Waves staff.
---
FEATURED: The Book of Your Life — Get Instant Access Now!
You might say that astrology is the book of your life. It tells the story of your purpose, your days and your years, if only you'll look and see.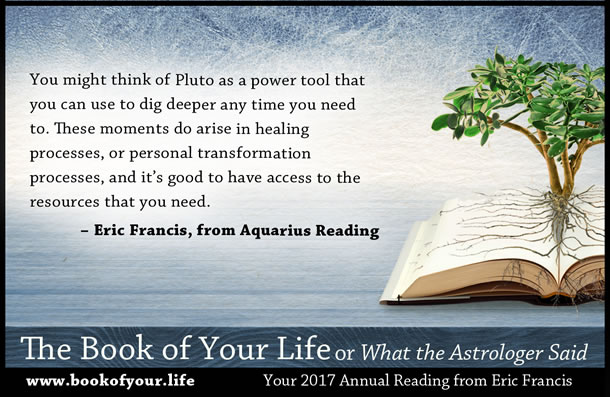 In your 2017 annual reading, I both read from this book and tell the story of the year ahead, weaving it into the past and the future. Astrology has a beautiful way of showing us how things make sense; that there's rhyme and reason to the choices we make and the events we experience.
This is a written reading only. It's also easily printable, so you can take it into the tub or sit in your favorite chair, away from the computer.
I am focusing on narrative, both of the worldly realm and the astrological symbols. At times, the planetary patterns are softly whispering many sublime truths, and then blazing out obvious things we need to pay attention to.
The same astrology that is behind the madness and fragmentation is also offering ideas for how to restore our sanity and peace of mind. The same astrology that is scattering the sense of what a person is, is also taking us to a deeper level, one where we can recall our wholeness of character and integrity of spirit. My intention as reader of the planetary patterns and author of your reading is to remind you of the beauty of existence, of your deepest sense of purpose, and to speak directly to your core being.
You may order all 12 signs here or choose your individual signs at this link. The readings are now published, so you'll get instant access when you order.
— Eric Francis
---
Latest Birthday Readings for Your Sign
Superb, relevant, thorough astrology for the price of a restaurant meal
Aquarius 2017-18 Birthday Reading

Pisces 2017 Birthday Reading

Aries 2017-18 Birthday Reading

FANTASTIC JOB! Your interpretation of the planets, houses, asteroids…energies of the heavens are so enlightening. I am savouring and re-reading. I'm glad I found your site and made the decision to purchase this amazing package. — Paula Boylan

Your reading has given direction and meaning on how to proceed, to learn and move forward in these difficult, unsettling times and at the same time, inspiring me to tap into limitless creative gifts. Thank you, Eric. — Ann Cortese, B.S., M.P.S.

WOW! Eric, you have described to perfection the complex combination of nascent energies I am experiencing in this here and now. Thank you for providing incredible insight.
— Zlatka
---
2016 Seasonal 12-Sign Readings by Eric Francis
| | |
| --- | --- |
| Mars Retrograde: 2016 Spring Reading | BALANCE: 2016 Midyear Reading |
| | |
| --- | --- |
| | |
| Eric's 2016 Spring Reading focuses on the recent Mars retrograde: the territory where "belief" meets biology, where outer and inner journeys integrate, and where spirituality and sexuality intersect. All this is covered in this original, positive, motivating reading, which carries an important message for everyone about being real. | The 2016 Midyear Reading covers Jupiter in Libra. These readings are designed as a moment of respite; and a moment to genuinely reflect on your own life — with the added gift of astrology helping you tune into the moment, and your inner environment. This is the gift of astrology: to provide a way into your inner realm. |
---
Astrology and More — Classes with Eric Francis
I have recently become more inspired to pursue and study astrology more seriously. When I saw Eric would be teaching a class on retrogrades, I knew that he would more than likely be the best source for this knowledge. [And he was!!] Thank you Eric for continuing to have these classes! They are wonderful. — Stacey Katz
It's All In the Houses

was a class held at noon EDT on Saturday, Oct. 8, 2016. This live audio class (with a video introduction) covered the most basic level of astrology: where things happen, the houses. If you understand the houses as environments and groups of themes, you can read a chart.

Learning the houses takes NO technical knowledge: it's all about life. The houses are the easiest, most grounded and most useful element of astrology. They describe themes and physical environments. Once you have a grasp on how the system is organized, astrology suddenly becomes possible on a whole new level.

This, and every other class featured below, includes the recording, all the class materials and an extensive resources area that you can return to again and again as you progress in your studies.
---
Long-Term Astrology Readings
Parents and grandparents of the emerging Millennials thank you for this critical information, Eric. A much-needed compass to help push aside the brambles on the path. — Judith Gayle
---
I'm proud (yet humbled too, if that makes sense) to be a member of the Planet Waves community. You can not pay enough anywhere for the quality — and quantity! — of astrological journalism found at Planet Waves. I devour everything; because of it the world and my own universe makes more sense. I've been a student of astrology for more than four decades, yet every day I learn something new and important on PW. — Lesley Doetsch Phillips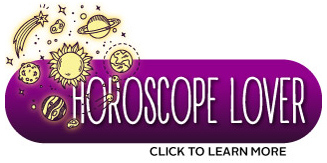 The Horoscope Lover membership is our most basic level, available on a monthly recurring basis or for one year. That gets you the Monday Morning Horoscope, Planet Waves FM and the Thursday full edition by email, with limited access to the website — as the name suggests, useful if you're mainly interested in the horoscopes.

Our standard membership is the Core Community Membership. This gets you the Monday Morning Horoscope, Planet Waves FM and the Thursday full edition by email; plus unlimited access to the website and archives. We also have an optional SMS service, and offers on certain products. You can sign up to that for one year or six months, or on a monthly recurring basis.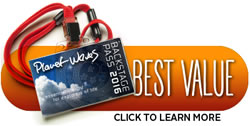 The Backstage Pass gets you everything under the Core Community Membership, plus all 12 birthday readings and the Spring and Midyear reports, and discounts on everything else. Backstage Pass and above gets priority on personal consultations with Eric. You can sign up for one year, or on a quarterly or monthly recurring basis.

Finally, we have the Galaxy Pass. This is our VIP membership for serious investors; a special all-inclusive package that gets you unlimited access to all Planet Waves materials, plus $150 consulting credit and privileged, personal contact with Eric and the team. You can sign up for one year, or on a quarterly or monthly recurring basis.