Thank goodness you are still here. July has been a long month thus far. You have been witness to a lot. Hopefully, what you have endeavored and endured has also been witnessed, and with compassion.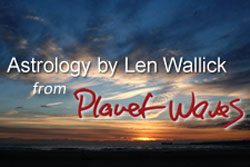 Although witnessing does not exert the same level of energy as it does to take direct action, it still in fact takes energy, intention and focus.
To attest to what you have seen (as in the reader comments we cherish here), which becomes a form of participation, likewise requires some effort — effort appreciated by the recipient, whether they take time to acknowledge it or not.
On some level, all of you know that what you have served to witness is remembered somehow. In some way we all get the hint that nothing is forgotten.
That's how it's important to act as if your every deed makes a difference, because it does. Perhaps even more important, however, is to note (and testify to) the acts of others as we would want ourselves to be noted and remembered.
For in a world where so much seems to go wrong so often, it's vital to recognize that most people are just like you. It's important to proceed with the certainty that nearly all of us are trying to do the right thing in the right way to achieve the best outcome for everybody involved.
Of course, it's a learning process. Each of us can almost certainly think of how we might have done better with a little more work, and a little less sleep. Yet, it does you no good to get wrapped up in 'if only'. What you should have, could have or would have done after the fact is not worth your regret, it is only worth learning from.
In order to apply what you learned so as to to do better, it helps to witness and integrate the teachings of those who serve as a better example. People such as Judith Gayle, who counseled us here on Planet Waves this last weekend to go beyond either demonizing or idealizing those we witness. Or Christine Louise Dietrich, who on the same day patiently taught Planet Waves readers how devotion to another mortal is best offered to the divine within that being (and how devotion to the divine is best expressed towards the mortal beings through which the divine manifests and makes itself known).
Human beings have long intuited that another expression of the divine is in the motions in the skies above. Among those motions, the most easily witnessed and understood are those of the Sun and Moon. Hence, it is both instructive and indicative that July should end as it began: with a Full Moon.
The first Full Moon of July was in Capricorn, heavily aspected by the outer planets so as to imply that your part would be historical, somehow. Even if all you did was witness (and hence record into immortal record through the divine's expression in you), that will have been enough. And you will have done well enough by posterity simply to still be here to testify.
Then, in the middle of July, the Sun and Moon converged in the same degree of Cancer for a New Moon. That New Moon was timed so as to appear as if the Sun and Moon came together to hold each other close while we were all holding our breath, as we waited to witness what word would come from both Pluto and the stressed financial centers of the world.
Now we approach July's second Full Moon in Aquarius on Friday shortly before 6:43 am EDT (10:42:52 UTC). Over the next several days, as the Moon moves from the end of Sagittarius (when today started), through Capricorn and finally into Aquarius to oppose the Leo Sun, you might want to consider how best to observe the event.
Surely you will not want to trivialize all you have served to witness, and taken pains to learn, by chattering idly about what (or what does not) constitute a 'blue' Moon.
Rather, you might want to attest to the courage, erudition and strength of those who have faced every test and overcome every doubt, done so with a resolve to persist in and for all that their inner divinity can be said to be. Just like you have. Which is more than enough reason to reiterate to others (just as the last Full Moon of July is symbolically reiterating the first) the first sentence of this piece: thank goodness you are still here.
Offered In Service
Len is available for astrology readings. You can contact him at lenwallick [at] gmail [dot] com.