"You have been pushing too hard, you're always going, going, going. Too much yang is burning up your yin."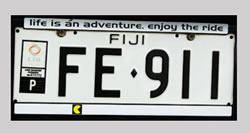 These were the words of my acupuncturist as I lay down on the exam table, needles inserted at the meridian points on the top of both feet, hands, forehead and heart.
Before leaving, he turned off the lights to the exam room, told me to close my eyes, relax and try to take a nap. He would come back in 20 minutes.
I was there to be treated for my first bout of shingles, which came 27 days after my 60th birthday. On top of the prescribed regimen of antivirals from doctors at Kaiser, I took the double precaution of going to my acupuncturist to root out underlying problems.
He said, "You have too much yang (fire) and not enough yin (water). You're burning up your immune system."
And he was right. I have been a seeker of creative fire all of my life: from being a little girl who drew pictures before I could speak; lip synching to my aunt's opera records; reading Shakespeare out loud to myself; and having weekly, personally written science fiction short story exchanges between me and my best friend in high school. I graduated with a degree in Fine Arts and headed right out the door of the university into the theater. I have been there ever since.
I was born with my Aquarian Sun in the 12th house. My uniqueness and electrical spark was bubbling incessantly, contained yet constant, hidden and needing release. That release came through my Sagittarian 10th house. Picture me and my creative expression as a fire coming out of the smokestack of a large factory. That pillar of fire and smoke was the pen; the written, spoken and sung word; the paintbrush and the voice.
And yet, here I was at the acupuncturist's office, fighting to reclaim my health and healing the shingles attack that ironically erupted on my actual smokestack — my crown and forehead. Instead of napping like I was supposed to, I was examining my very existence. Why was I here if not to create? What was wrong with doing what I have been doing the last 60 years?
The shingles attack came at the worst possible time for this Yang Girl. I was forced to confront containment of my creative fire when I needed it the most: production was about to start on our main stage play, a play that we had been working on for three years. We were about to reach the finish line. First curtain was in four weeks.
The Universe has interesting ways to speak to us, and its timing is, as always, impeccable. Thus, this Yang Girl was forced to contain and manage her fire.
"You need to rest more. You need to stop eating spicy foods, eat plenty of water-filled vegetables and fruits, and you need to be near water as much as you can."
We were four weeks until opening night. Until that time I was burning energy at both ends. My own female energy was exhausted. I had lived beyond my body's capacity to cope. Much to the incredulity of the entire theater company, I told everyone that I needed to not be at rehearsal for ten days. With the high contagion possibility of shingles, especially in the early days of the disease, my absence was out of concern not only for my health but theirs.
I slept through the first five days of my recovery, a sleep that I did not realize I needed to save my own life. I had to learn to say no to requests that required my mind's creative fire. I had to turn off my mind to replenish and re-activate my internal water. I had to say yes to my body.
It's been close to six months since my bout with the shingles, and my encounter with the dark side of my Yang Girl existence. Yet, with the balancing of the female water residing inside me — the Yin Woman — the two sides of me fused back together.
This year has been a year of balancing these two, so one side does not overwhelm the other. I have been walking more than I have in years, grounding the fire energy from the base of my feet. I try to make at least one of the five walks I take per week to be by a body of water.
I look at the fading shingles scars on my forehead as both a reminder and a crown. I thank the Yang Girl who earned this crown, because she has worked diligently all my life to forge me into the artist I am. Her 'burning' me with shingles was a wake-up call to recognize the Yin Woman, who I discovered living inside me all along.
It is she who cooks, walks, smells the jasmine and acacia on the streets in the Oakland hills and the salty air of the San Francisco Bay. She's the one who helps me sleep deeply enough so that I can dream. I love exploring to define her existence inside me, and her nurturing ability has great creative potential for expression as well. It looks like the next chapter of my life is starting to get written.
I will always be the Yang Girl and Yin Woman, both providing me the impetus to see and experience the world and create in it, and to do this with a body and spirit grounded in the earth and water. At this half-way point in this year of discovery, I am happy and grateful to know that I have these twin females inside me — a fiery mind and a much healthier body. I fully intend to use them.