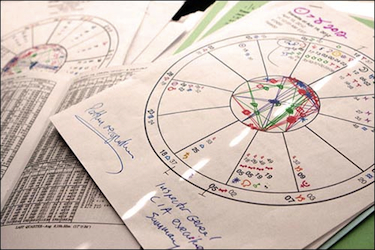 Dear Horoscope Lover:
Thank you for signing up for a Planet Waves membership. Your contribution means a great deal to all of us.
This page contains easy links to your membership materials — just scroll down.
If you have any questions at any time, please feel free either to email us or to call one of our toll-free customer service lines: (877) 453-8265 within the U.S. or (206) 567-4455 internationally. We'll be happy to help.
With love,
Eric and the Planet Waves team
Want to Upgrade?
If you're loving what we give you at Planet Waves and want to upgrade to a Core Community Membership, you may do so here. With this 12-month option, you are eligible for a Planet Waves self-study astrokit. Alternatively, you may choose the equivalent monthly recurring payment here.
The Core Community Membership is our most popular subscription. It opens up unlimited access to the website, along with other neat offers.
Regular Horoscopes and Mailings — Quick Links
Our Boutique
We have an extraordinary array of goodies at the Planet Waves Boutique. Drop in and get hold of your newest birthday reading, an incredible 12-sign project such as Vision Quest or the video journey known as BALANCE, or one of Eric's inspirational and fun classes. We update the Boutique regularly, so you can visit when you like and check out our latest offers. These readings and classes also make great gifts for loved ones.
Your membership is important to us. From time to time, we may send you a special offer — please keep an eye on your inbox. Once again, thank you for your support.