Links to today's show transcripts:
"We Have Never Had Anything Like Them": Bill McKibben on Floods, Winds & Fires Devastating U.S.
In the Caribbean, at least 10 people have died as the historic Category 5 Hurricane Irma barrels across the Atlantic Ocean and toward the U.S. coast. Hurricane Irma is the most powerful storm ever recorded over the Atlantic Ocean. On Barbuda, 90 percent of all structures were destroyed. The prime minister, Gaston Browne, has declared Barbuda is "practically uninhabitable." This comes as Houston, the fourth-largest city in the U.S., is beginning to rebuild from Hurricane Harvey, one of the most powerful hurricanes in U.S. history. Wide swaths of the Pacific Northwest are also on fire, as uncontrollable wildfires burn hundreds of thousands of acres across Oregon, Montana and Washington state.
"Talks Can Work": As Tensions Rise on Korean Peninsula, Advocates Call for Demilitarization
South Korea says it expects North Korea to test-launch another intercontinental ballistic missile on Saturday. The expected test comes after North Korea carried out its strongest-ever nuclear test Sunday. The underground nuclear blast was many times more powerful than the bomb the U.S. dropped on Hiroshima in 1945, which killed 75,000 people. The North's nuclear test came as U.S. and South Korea wrapped up their massive joint military drills on the Korean Peninsula. North Korea has long objected to the annual drills, which include tens of thousands of troops. Meanwhile, hundreds of protesters clashed with police in South Korea's Seongju County on Wednesday over the deployment of more THAAD missile launchers. Dozens of protesters were injured at the overnight standoff when police attempted to disassemble protesters' campsites and forcibly remove road blockades.
Is the Burmese Military Carrying Out a Genocide Against Rohingya, World's Most Persecuted Minority?
United Nations Secretary-General António Guterres has warned the brutal Burmese military operation against Rohingya Muslims is at risk of spiraling into an ethnic cleansing campaign, as the violence against the long-persecuted minority group continues. The U.N. says almost 150,000 Rohingya have fled the predominantly Buddhist country into neighboring Bangladesh in the last 12 days since the military operation began—with up to 15,000 more expected to flee every single day this week. Advocates say as many as 800 Rohingya civilians, including women and children, have been killed in recent days.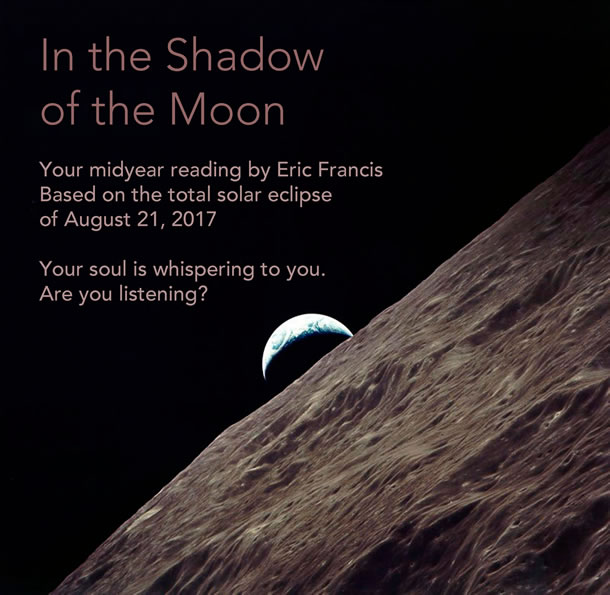 In the Shadow of the Moon, the exciting 2017 Midyear Reading by Eric Francis, is now published. The video readings for all 12 signs cover the Great American Eclipse of Aug. 21 and well beyond. We'll be increasing the price again very soon, so don't hesitate to
order your copy here
. You can also now choose your
individual signs here
.