It's not unusual for your own experience to give you the notion that there is more going on than meets the eye. Indeed, it is a distinguishing human trait to feel that the intuitive and spiritual transcend the merely empirical (which only acknowledges tangible proof).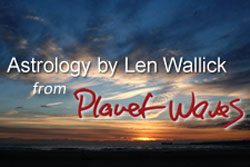 Unfortunately, just as the victors of aggression write history, those who believe that reality is only empirical tend to dominate the power structures of our material world.
But the empiricists who often rule the roost in manifestations of dominant paradigms do not always prevail. There are times when those distinguished by their humane nature may well win the day. If there is anything to astrological indications, you are living in such a time. It is, like a previous time very much similar, represented by the powerful presence of Neptune in its Pisces roost.
Taking into account the transitional years when its annual retrograde took it back and forth between signs, Neptune was last in Pisces from 1848 to 1862. That was when a group of people now often referred to as transcendentalists became influential in social discourse. Prominent among them was Henry David Thoreau.
In 1849 (the first full year of Neptune continuously in Pisces) Thoreau published a treatise that introduced the world to his advocacy of civil disobedience. It was an outrageous and revolutionary idea at the time, consigned to the impractical. Yet, in the 20th Century (long after the writings of Thoreau's detractors were forgotten), both Mahatma Gandhi and the Reverend Doctor Martin Luther King Jr drew upon Thoreau's work to bring empires of the eminently empirical dominant paradigm to heel — without firing a shot.
Now Neptune is back in Pisces again. More specifically, Neptune in Pisces is today symbolically confronted for the first time in a long time by emblematically empirical Saturn, precisely 90 degrees away in Sagittarius. This angular relationship between Saturn and Neptune is known by astrologers as a 'square aspect' which, among other things, represents tension confronting you and the world.
Saturn square Neptune can plausibly be interpreted to imply that confrontation is, in fact, taking place within you. The aspect clearly indicates that you will play a part in determining whether Thoreau's notions — or any notion conceiving of and dedicated to human beings transcending the empirical and actually being humane — can long endure.
For Neptune (as with every planet, sign, house and aspect in astrology) has two sides. Very much like human beings, the most encouraging side of Neptune is transcendent, and the most discouraging side is utterly and irredeemably dissolute.
So which will it be? Will our era preserve and employ the world-changing notions of Thoreau? Will the timeless and boundless poetry of Walt Whitman and Emily Dickinson continue to inspire?
Will the firmly grounded, yet decidedly transcendent, faith that Ralph Waldo Emerson had in our kind be sustained?
Or will profits derived from slavery and war finally determine the shape of our world? Will racism and intolerance continue to justify genocide? Will inhumanity be excused as inevitable, and refugees find no refuge?
These are among the questions manifesting with Saturn square Neptune. Such are the tensions and confrontations you cannot evade. The answers to those inquiries and the resolutions to those conflicts can only come from within each of us, individually, to determine the fate of all of us collectively.
And on this day when the United States ostensibly celebrates the deliverance of a group of European refugees up against starvation and the elements in a new land, you can answer. You can act to transcend the human condition. You can resolve to do your part to redeem all of us from the excuses and justifications which have allowed the discouragingly indifferent and malicious side of humanity to so long dominate life on Earth.
Finally, may tomorrow be about more than profit and empirical values. For transcendence is only a choice away.
Offered In Service