Last week, DuPont and Dow Chemical announced their plan to merge their two companies into one: DowDuPont. The merger will produce three separate branch companies with focus on agricultural products such as herbicides and genetically modified seeds, commodity chemicals including plastics, and specialty chemicals such as those used in solar panels.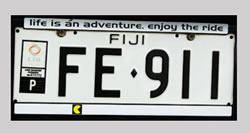 This is the fifth merger of major American corporations this year: Pfizer-Allergan for $160 billion; Anheuser-Busch-SAB Miller for $180 billion; Royal Dutch Shell-BG Group for $88; Charter Communications-Time Warner for $80 billion; and now Dow Chemical-DuPont for $68 billion.
I am not one inclined to writing on a subject from 30,000 feet — the normal cruising altitude for domestic airlines — which is exactly the vantage point most people in board rooms who make decisions such as these mergers view the rest of us on the ground. I am most interested in us — the ants on the ground.
I am not inclined to writing science fiction. Science fact is pretty dramatic and dangerous in and of its own. But figuring on this merger, which is standard practice in the world of corporate mergers and acquisitions — with the history of both the players — leaves me with a great sense of unease for the rest of us here below.
Silly me, what could possibly go wrong with the merger of two mega chemical giants, both with corporate histories of causing cancer, toxic chemical disasters, and depletion of what was once an abundantly diverse biosphere?
In large part, the creation of DowDuPont was done as a mechanism to withstand international competition from China, India — and their chief domestic rival Monsanto; and to respond to increasing pressure from 'activist' investors whose motivation is, of course, an increased bottom line. Their individual profit lines were not enough. To do anything less than this would be declaring corporate surrender. Their shareholders still want more.
Given recent history we know what that means, especially for big players like Dow and DuPont. In the short term: job cutting and factory shutdowns, followed by an increased pressure on existing plants to diversify and increase production.
This is the traditional setup for the big demon of corporate malfeasance to be let loose, if they do not carefully monitor and manage the production transition: failure to manage plant operational safety, which leads to plant accidents or other environmental disasters. Add on to that the plain fact that these plants anywhere on the Earth is a health risk to those of us here on earth, especially nearby.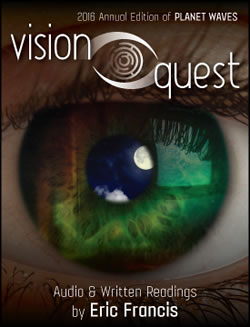 You can be certain that resentment against environmental regulation here in the US will push production elsewhere on the planet, creating more profit at an environmental expense abroad. How will they manage and monitor plant safety in international venues? These are mild concerns compared to what could happen. All it takes is one terrible incident to blow the cover off. And that doesn't exclude terrorism.
It's suspicious these corporate changes are happening on a parallel track with the COP21 climate agreement, which by the way will not have enough teeth to crack down on the mass globalization of corporate polluters. Poorer countries will still feel the brunt of this, and the poor everywhere, including here in the US, will feel this as well — as both an economic and environmental burden.
As with any merger of such major international corporate players, a round of international vetting will need to take place over the next year. The US Federal Trade Commission will check to make sure that the merger will not impede fair competition, which is as far as the US will go. We should be watching to see how big a corporate payoff it will take to get approval from other industrial states across the planet to play ball with the new monster DowDuPont.
Do I sound naive? Anti-capitalist? Anti big business? Alarmist? Am I not being fair to DowDuPont? In a word or two, hell yes. From Exxon to Fukushima, the track record for large corporations has not been good. Anything can happen, and it has — at an unimaginable scale on an already fragile world. And those of us who have watched these events unfold have no delusions that a merger between two corporate chemical giants will lead to more transparency and accountability. Snowball's chance.
When corporations such as these commit these environmental disasters — which cause emphysema, cancer and birth defects (and that's just if we consider the impact on humans), and which their respective boardrooms would robotically categorize as "regrettable, unanticipated and unfortunate loss," that is about as humane a statement that an entity from 30,000 feet can be. These statements, the cover for criminal acts against the rest of us, are crafted specially for them by a team of lawyers from the 70th floor of a legal conglomerate somewhere in a major international corporate hub.
You get the message. It's not personal Guido. It's just business.