Planet Waves is running a membership drive.
Read more in Solstice Fire and the Art of Service, by Eric Francis.

Merriam Webster defines demagogue as "a political leader who tries to get support by making false claims and promises and using arguments based on emotion rather than reason."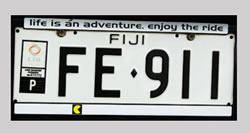 In our recent history, the last fifteen years or so, every presidential election season has had at least one demagogue. Republican Presidential candidate and former House Leader Newt Gingrich was one in 2012.
In 2008, it was John McCain's running mate Sarah Palin. In 2000 and 2004 George W. Bush's "aw shucks" charm exuded a plain-and-deadly charm of willful ignorance coupled with entitlement and power that thrilled his Republican base.
This year, for the 2016 presidential campaign, we have billionaire Donald Trump. While declaring his candidacy he hit press gold by vilifying Mexican immigrants as killers and rapists. This was followed by an onslaught of corporate abandonment: the Miss Universe Pageant that he sponsored; Univision — the Hispanic American network with domestic and international viewership in the millions — especially for soccer; NBC; the Pro Golfers Association; NASCAR and Macy's.
Macy's dropped Trump's clothing line, which is made in Mexico. With Trump a traditional sponsor of the annual Macy's Thanksgiving parade — a gaudy national display of colorful plastic cartoon character gasbags — their firing of Trump, a human gasbag, is a beautiful irony.
The best political art coming fresh out the gate early in the silly season has to come from Mexico — the Donald Trump piñata. I understand there is also a Donald Trump butt plug, but that could be urban legend. Yet, even by demonizing Mexico and Mexicans, he acts as a form of stimulus for Mexico's domestic economy. He is a perfect corporate product.
Donald Trump has no equal in branding himself. It seems as though he can do this in a matter of minutes. Having already made a name in real estate, entertainment and tabloid-worthy divorces, he really is a man who doesn't give a shit. He doesn't have to. He has done what every American craving entitlement wants to do. He wants to make you and me (well maybe not ME) a success story, the good old-fashioned capitalist way. He does that by bringing down others. They're losers. They must be fired. They are not worthy in the eyes of His Corporate Lordship: immigrants, poor people and even other Republicans.
Trump's bombast is honey to the feverish press, breathlessly waiting for the next stupid thing to come out of his mouth. He has accomplished in three short weeks what the other Republican candidates are dying for — relentlessly focused attention. And that's exactly what he wants. It's this that makes him quite dangerous.
His recent attack on Senator John McCain, who called him out for "riling up the crazies" in the base, incited Trump to double down on his initial insult. He not only said McCain — a POW in Hanoi for five years — was "no hero in Vietnam," he continued by saying McCain has made America less safe. Agree with him or not — because if John McCain was president, he WOULD make America less safe — Trump is laying the traditional leadership of the Republican Party on an ironing board and flattening it.
Trump uses 'winner' words, which is more than red meat to Tea Party lizard brains. It's filet mignon. Racist, classist, ruthless and greedy. He doesn't care. He is Sarah Palin with bigger hair. He is the Republican id — the personality component made up of unconscious psychic energy that works to satisfy basic urges, needs and desires.
Whatever we think about Donald Trump, he knows Americans as consumers of products, and he is marketing himself as the ultimate product: a corporate leader who dreams of becoming President of the United States. He has abandoned campaign methods of 'civil discourse' by career politicians like Governors Jeb Bush, Scott Walker, Chris Christie, and he's eclipsing his fellow Republicans in the process. It's working with the most cherished Republican demographic — the Tea Party base. Early polling shows Trump with the lead amongst his other Republican challengers.
He has sucked the air out of his competition's campaign bandwagon tires. Who are these other guys again? He is doing exactly what Sarah Palin did in 2008 and George W. Bush in 2000 and 2004. He makes it acceptable — exciting even — to stroke the beast of intolerance, bigotry, unabashed thoughtless greed and militarism.
Hopefully, Trump's bubble of political prominence will not last. Early risers in the primaries rarely last, at least according to conventional wisdom. So we hope that danger will pass soon enough.
Yet the greasy slick of Trump's campaign rhetoric will remain a form of sanctioning that it is okay to talk like that and to think like that. Immigrants, career politicians, and everyone else be damned. Trump, as our latest iteration of demagoguery, is a human gasbag stroking the beast. Even if (and when) he loses, that slick will remain long after the gasbag has gone, and all it takes is one fool with a match…