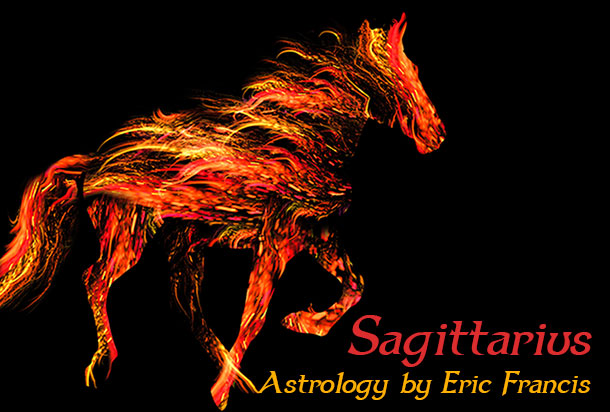 Dear Sagittarius Sun, Moon and Rising and friends:
We are pleased to announce that Eric has now completed your Sagittarius 2015-16 birthday recording. Here is a sample to whet your appetite:

You may also access last year's reading at this link.
Of course, the big news this year for those with prominent Sagittarius is Saturn now residing in your sign. The energy of this may feel a little unusual and might take some getting used to, rather like a new pair of shoes that need to be broken in before they can be worn comfortably.
Fortunately, the nature of Saturn offers a good deal of staying power; so projects that you commence or revisit around this time can be invested with responsibility and persistence if you so choose.
Also significant for you right now: Jupiter, your ruling planet, is currently in your tenth house. This might well involve opportunities to expand your career or meet certain ambitions. The two planets together suggest big changes are possible — but only if you take up the challenge offered to you.
As usual, the reading comes in three sections: the first contains a summary of the whole; the second is much more in-depth and contains the details. The third section will cover your relationships, and will include a Tarot reading.
You can still take advantage of the discounted pre-order price today, so sign up and get your mug of warm, healing astrology while it's fresh.