Today's Oracle takes us to the Aquarius weekly for July 21, 2018.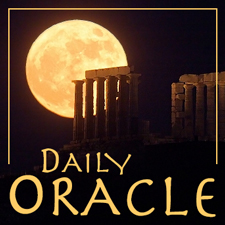 You may feel out of your element, which is exactly how to get to the place where you feel right in your element. You may feel slightly ill-equipped to do the job you need to do, which is just how you build up the skills and the confidence to do that thing. Stretch, breathe, and expand into yourself.
---
My autumn readings, called In These Times, offer a place of refuge, an opportunity to suspend self-judgment, and my careful reading of the charts. I offer you reasons to be motivated, and strategies for handling the strange complexity of society at this time. To this work, I bring all of what I have learned as a journalist, editor, astrologer, spiritual student and man of the world; and I offer it to you for an affordable price. Read more here.