Today's Oracle takes us to the Cancer daily for February 27, 2018.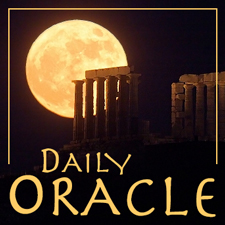 Remember to eat today. By eat, I mean real food, that you actually like, and which makes you feel good. It will be worth the time and any effort that it takes. Your brain is working overtime, and it needs all the nourishment it can get; you're the only one who can take care of that meaningful task.
---
My readings offer a place of refuge, an opportunity to suspend self-judgment, and my careful reading of the charts. I offer you reasons to be motivated, and strategies for handling the strange complexity of society at this time. To this work, I bring all of what I have learned as a journalist, editor, astrologer, spiritual student and man of the world; and I offer it to you for an affordable price. Read more here.
Now available for instant access!