Today's Oracle takes us to the Gemini weekly for January 26, 2007.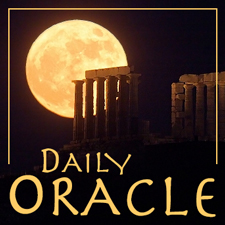 You are making contact with an aspect of yourself that is always there, but which often hides. Indeed, you may experience something of a common phenomenon along the spiritual path this week, which you should recognize when you see. First you have this transcendent revelation that seems like it can change your life or your whole idea of your existence. Then, it fades and you start to wonder whether it was real, or if it's possible, and maybe on some level deny that the whole thing even happened, or was meaningful.
---
My autumn readings, called In These Times, offer a place of refuge, an opportunity to suspend self-judgment, and my careful reading of the charts. I offer you reasons to be motivated, and strategies for handling the strange complexity of society at this time. To this work, I bring all of what I have learned as a journalist, editor, astrologer, spiritual student and man of the world; and I offer it to you for an affordable price. Read more here.