Today's Oracle takes us to the Aquarius daily for October 6, 2018.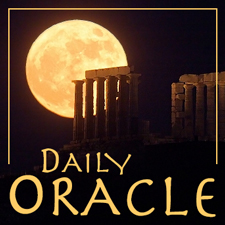 The difference between faith and hope is that hope tends to deplete, while faith tends to nourish. There is an unspeakable trust involved in faith, which is based on an active, living quality of the spirit. I suggest you stick to what nourishes you, and what fills you with some confidence and trust in yourself.
---
My autumn readings, called In These Times, offer a place of refuge, an opportunity to suspend self-judgment, and my careful reading of the charts. I offer you reasons to be motivated, and strategies for handling the strange complexity of society at this time. To this work, I bring all of what I have learned as a journalist, editor, astrologer, spiritual student and man of the world; and I offer it to you for an affordable price. Read more here.