Today's Oracle takes us to the Aquarius weekly for June 10, 2005.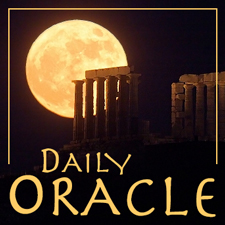 You're an idea person by nature but what you come up with this week would stun Edison. Ideas however are mere potentials so I suggest you take the time to develop things one or two stages over the next few weeks — and not delay starting this process. Put what you come up with in writing immediately and treat it like the precious thing it is. Then in a series of methodical successive steps bring the idea into focus. Consider who and what you would need to develop it including resources and an approximate timetable. The world that is your world is moving fast right now — and the future is closer than you think.
---
It is difficult to feel good these days; it's challenging to focus on your growth and self-care, or even to relax. We are pulled out of ourselves constantly, and often distracted from our core purposes. IN THESE TIMES, the Planet Waves autumn reading, will help.
CURRENTLY AVAILABLE FOR PRE-ORDER