Today's Oracle takes us to the Gemini daily for February 18, 2018.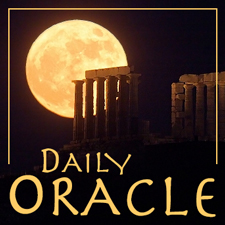 Mercury, the Sun and other planets are now in your house of reputation, responsibility and ambition. Make your talents, abilities and accomplishments known in ways subtle and overt. Yet, since the sign Pisces is involved, be gentle. Leave people room to figure out who you are.
---
It is difficult to feel good these days; it's challenging to focus on your growth and self-care, or even to relax. We are pulled out of ourselves constantly, and often distracted from our core purposes. IN THESE TIMES, the Planet Waves autumn reading, will help.
You may now pre-order individual signs here.
CURRENTLY AVAILABLE FOR PRE-ORDER