Today's Oracle takes us to the Aquarius daily for March 7, 2018.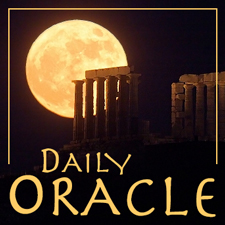 Two of the most articulate planets have arrived in your house of writing and communications. You will be able to say exactly what you mean today, so make it count. Express your most valued message, persuade where necessary, and let everyone know you love them.
---
My readings offer a place of refuge, an opportunity to suspend self-judgment, and my careful reading of the charts. I offer you reasons to be motivated, and strategies for handling the strange complexity of society at this time. To this work, I bring all of what I have learned as a journalist, editor, astrologer, spiritual student and man of the world; and I offer it to you for an affordable price. Read more here.
Publishing Soon!