Today's Oracle takes us to the Aquarius monthly for June 13, 2005.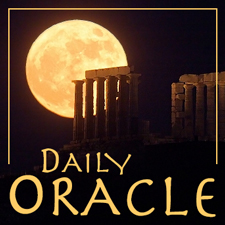 You must be the one who moves your ideas along. Take the initiative and others will follow. Yes, you're thinking innovative things that others are unlikely to come up with. But that's the whole point. I suggest you take the time to explain what you're doing to everyone who is interested. Everyone will benefit.
---
My readings offer a place of refuge, an opportunity to suspend self-judgment, and my careful reading of the charts. I offer you reasons to be motivated, and strategies for handling the strange complexity of society at this time. To this work, I bring all of what I have learned as a journalist, editor, astrologer, spiritual student and man of the world; and I offer it to you for an affordable price. Read more here.
Now available for instant access!