Mercury, Venus and Mars are moving so as to potentially help you employ personal history to make some delayed progress. The three planets most often called 'personal' are each separately moving into the same aspect (a sextile) with an outer planet often associated with history.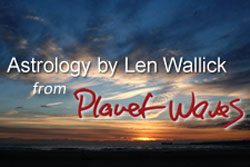 All three of those separate sextiles will be exact for most of you on Saturday.
Early Saturday, at 8:44 am EDT (12:44 UT) Mercury in Libra will open a sextile to Jupiter in Leo for the third time in two months. 
Then (at 7:09 pm EDT/23:09 UT), Venus in Scorpio will achieve a closing sextile to Pluto in Capricorn. Following about half an hour later will be a likewise approaching sextile from Mars in Capricorn to Neptune in Pisces.
Sextile aspects are separations of 60 degrees in the sky and on the zodiac, typically occurring twice in a given cycle between conjunctions.
Conjunctions are two objects merging in the same degree of the same sign to start a new cycle between them.
Sextiles represent both the first (or 'opening') major aspect after a conjunction to begin a cycle, and the last (or 'closing') major aspect before the next conjunction, to end a cycle.
In addition to being the first and last major points of evaluation in a given cycle between any two objects, sextiles serve (in the words of Robert Hand) "… to sharpen consciousness and heighten awareness, which requires a certain degree of initiative."
That's how you come to have a role to play along with Mercury, Venus and Mars on Saturday. Your role begins with taking the initiative to be aware.
You can start with being conscious of how Mercury, Venus and Mars are often referred to as 'personal planets'. It's because they go through many cycles of aspect with other objects in a typical human lifetime.
Thus, along with the Sun and Moon, personal planets correlate with the relative frequency of personal cycles in your life most often measured in weeks, months or years.
In contrast, events that are few and far between relative to a human lifetime (or series of lifetimes) are by definition historic. Cycles of historic events implicitly correlate with planetary cycles measured in decades or centuries.
The next step in exercising some degree of initiative is for you to be aware that Mercury takes about a year to go around the zodiac, as (on average) does Venus. Mars takes about two years. Nevertheless, days when Mercury, Venus and Mars are more-or-less simultaneously in sextile aspect to sign-ruling planets of long cycle are few and far between.
Hence, no matter how ordinary or familiar the events of your life on Saturday may seem to be, there will implicitly be some extraordinary overlap or intersection with history, most likely your personal history. If such a possibility is not a reason to take the initiative and sharpen your consciousness, what is?
Mercury's correlation with mental acuity makes it a good planet with which to sharpen consciousness. Fortunately, the first of the personal planet sextiles on Saturday is from Mercury in Libra to Jupiter in Leo, setting the tone.
Mercury last conjoined with Jupiter in Leo earlier this year on Aug. 2. Since then, because of its retrograde retracing of late Libra, Mercury has had two separating sextiles with Jupiter (on Sept. 10, and Oct. 20) with the third coming Saturday.
Typically there is only one opening sextile event in the more-or-less annual cycle beginning and ending with Mercury-Jupiter conjunctions.
For there to be three such events in two months is more than just another example of the few and far between encroaching to integrate with the frequent. It's repetition.
Repetition serves (among other things) to get attention. So consider paying attention. Ask yourself what big (Jupiter) thing you started at the beginning of August only to be locked in mental (Mercury) evaluations ever since. Then, contemplate how turning the key to the third separating sextile from Mercury to Jupiter might be in what Venus and Mars are doing on the same day.
Venus and Mars might be the key to unlocking whatever you have been going back and forth with for several months. That's because Venus is moving into the closing sextile of its annual cycle with Pluto. Likewise, Mars is approaching its final sextile in a two-year cycle with Neptune.
Both aspects will be exact on Saturday, shortly after Mercury repeats its opening sextile to Jupiter for a third time, implying a connection with your personal history of making progress — or not. 
Consider what unfolded after Venus last conjoined with Pluto on Nov. 15, 2013. Even though that conjunction was not repeated, it was followed by a retrograde that kept Venus in Capricorn until March of 2014.
Hence, evaluating now what you did to overcome delay and resume progress early this year could bring some heightened awareness to whatever repetition has been trying to show you more recently.
That's the implication of Venus in a closing sextile to Pluto on the same day Mercury opens a sextile to Jupiter for the third time in two months without any headway. An implication worth looking into, given how such concurrences between Mercury and Venus sextile aspects to outer planets are few and far between.
Similarly, to have Mars compound the issue of a rare occurrence indicates something of what you might do to avoid delayed progress in the future. That's because Mars is entering its final evaluation of a cycle that started with a Pisces conjunction to Neptune on Feb. 4, 2013.
Unlike what followed Mercury's conjunction with Jupiter last August, and unlike what followed Venus's conjunction with Pluto last November, Mars made rapid progress into an opening sextile and beyond after beginning its cycle with Neptune.
Mars may then very well be providing you with an evaluation of what you did right in early 2013 as part of its closing sextile to Neptune on Saturday.
Given how such an interpretation is consistent with what Mercury and Venus will be doing on the same day, you should think back on that part of your personal history and place some value on what you remember, especially when the alternative is missing the point Mercury has repeatedly been trying to make.
After all, a failure to learn from history frequently results in a destiny to repeat it. So take a cue from Mercury, Venus and Mars to take a hand in shaping your own personal destiny this weekend.
Look back on your personal history. Renew your grasp of what you started in early August, but somehow lost a grip on. Then, recall what Venus taught you about recovering lost momentum early this year.
Finally, remember how you got off on the right foot in early 2013 to sharpen your consciousness of what you want to get going again now. If you can put the astrology to use like that, this may be one of the most productive weekends you have had in a long time.
Offered In Service
Len is available for astrology readings. You can contact him at lenwallick [at] gmail [dot] com.