At any given moment, you can plausibly say it's been a long time until now. For all practical purposes you can also say that any 'now' is also the very beginning. Neither point of view excludes the other. Both perceptions are continually true. Being able to embrace and integrate both perspectives would appear to be at the heart of today's Libra New Moon.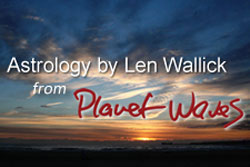 Three weeks ago today, Jupiter left more than a year in Virgo behind, simultaneously starting a similar tenure in Libra. One week ago today was the first full day of a new season, initiated when the Sun entered Libra on Sept. 22.
Now it's Luna's turn. First, the Moon briefly shared the same degree of Libra with Jupiter for the first time in well over a decade. Shortly after 8:11 pm EDT tonight (00:11:19 UTC tomorrow) the Moon will move on to merge with a Libra Sun for the first time in nearly a year. Today's conjunction of the Sun and Moon will in turn begin a new monthly cycle of lunar phases. The result is many endings and beginnings connecting you with many other beings, times and places — all in the course of 24 hours.
Of course, you could plausibly make a similar case for any given day if you take the entire solar system into account. That being said, it is not every day that invokes cycles of the Sun, Moon and Jupiter intersecting by cyclical tangent through the auspices of airy, cardinal Libra.
The Sun is our central point of reference in the sky, symbolically associated with being awake and interactive in the world during daytime hours. The Moon is the other side of the solar coin, corresponding to the largely introspective consciousness which usually dominates while you are asleep. Jupiter is largest planet orbiting the Sun, its name indicating an ultimate source of aegis. To have all three implicitly imploring you to be present in the moment, while simultaneously evoking both closure of cycles past and the dawn of eras to come, represents something you might call transcendental.
To a large extent, that's because Libra itself is transcendental. Cardinal signs are where new seasonal patterns begin. Furthermore, when the Sun enters a cardinal sign we are all quite literally connected in the same moment through a common solar experience. The air of Earth's atmosphere circulates far and wide, forging a spatial connection between you and everyone else. Finally, Libra is the only sign represented by an inanimate symbol (balance-beam scales) representing a timeless, universal principle (the continuous process of all things oscillating into and out of equilibrium).
All of which is information you can use to orient your own life with this year's Libra New Moon.
You might want to begin by contemplating what has finally gone around to begin coming around again for you. Then, you can look ahead to speculate about where the patterns of your life up to this point appear to be taking you.
Finally, you can take a little time and endeavor to focus exclusively on being present with anybody who (and everything which) has somehow come together from far and wide to be present with you now.
That may not sound like much. Not until you consider how so many days just fly by, amounting to something significant only as they accumulate. Rare are the days you will always remember, and even most of those are not made that way by your intent to make them so.
If you at least give some thought to consciously making today one of those you'll never forget, you will have done the Sun, Moon, Jupiter, the world and your very own self some appropriate justice. On any given day, you could certainly do far worse.
Offered In Service