It's always a pleasure to see how astrology works in the realm of popular culture, be it sports, politics or the arts. We know this quite well here at Planet Waves. Thanks to the wonder of the Aquarian Internet, we can marvel first-hand at how the Sun and the planets work in our day-to-day lives at any given moment.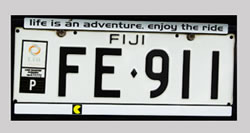 For those of you who aren't into sports, here in the San Francisco Bay Area is an athlete by the name of Stephen Curry. He plays the position of point guard for our basketball team, the Golden State Warriors.
To say Steph is an athlete is like saying the Dreadnoughtus schrani is a lizard. Mr. Curry, who is six feet tall and 180 pounds, leads a four-man front nicknamed "the Death Squad," which no major contending team in the National Basketball Association has been able to beat. Witness Curry's shot in last Saturday's game against the Oklahoma City Thunder — Golden State's biggest league rival and a playoff contender.
At the last three seconds of the game, he calmly lobbed a perfect arc of a shot from field goal range — thirty-five feet away from the basket — breaking a tie at the last ten seconds of a game already in overtime, earning three points. When the ball fell gracefully into the net like a hot, crispy biscuit, the Warriors won a game they were previously losing all night. Did I mention Curry is a Pisces? He's a Pisces with Mars near conjunct Pluto in Capricorn, but a Pisces nonetheless.
Fish know no boundaries. In fact, they dissolve them. Previous sports records don't matter. What the elder statesmen of the NBA say to discount his achievements on Twitter doesn't matter. Even his own season record of 288 nearly impossible three-point shots — which surpasses his previous death-defying, heart-stopping tally of game-winning shots in the last two seasons — doesn't seem to matter at all. Here is an example of how our suppositions about demure and unassuming Pisceans are shattered. Curry is a reality-dissolving magician.
The Sun in Pisces also seemed to help Scorpio Hillary Clinton take the state of South Carolina convincingly. As much as I still have deep reservations about the possibility of her winning the Democratic Party nomination for the Presidency, she was at once maternal, strong and in command at her victory speech Saturday.
I felt watching her that she made a strong case for herself as a person who simultaneously cares and can take command. We know this to be true of Hillary regardless of this victory — which is probably why she appears as such a threat to the male-dominated power base that has had the stranglehold on the country for three centuries. She was doing that as First Lady while Bill was President, which is why Republicans continue to despise her to this day.
They will throw more stuff at her no doubt; but for Pete's sake, the woman is a freaking Scorpio. You know, the kind of water that bears down hard and hot on ragged rocks, wearing them smooth. She also — as we in government here in San Francisco describe it — has 657 sharp knives waiting in her coat pockets that she can use on you at any given moment, as was the case in the congressional Benghazi hearings held October of last year.
And of course, what better way to end this paean to the season of Pisces — the fishes — than to focus on the Oscars: the annual awards in the US for the best illusions created for our national and international consciousness. A winning day for another Scorpio — this time it was Leonardo di Caprio — for his performance in The Revenant.
I have to hand it to Aquarian Chris Rock for taking and running with the #oscarssowhite meme that hung over the Academy of Motion Pictures all night. In fact, I heard the show was peppered with uncomfortable moments for its mostly white and affluent audience of stars, starlets, producers and directors.
I am sure the Academy knew they had to take their lumps, on the next-to-last day of Black History Month no less. The optics of the awards ceremony were not looking too good. The absence of black nominees in performance and production was remarkable.
Rock saved their Academy's collective asses by his ribbing. Maybe because of this, well-done and earnest films like Creed and Straight Out of Compton won't be passed over. One can hope they pay attention to what they did, and to what just happened, and will do something about it.
Film is a fluid art form, flowing with the ease of the waters that Pisces swim in so effortlessly. What better medium to begin changing minds and hearts? Let that water flow.
Super Tuesday is coming tomorrow, so you can count on Judith Gayle and me to lend a hand in analyzing the next big wave that's about to move over us. Stay tuned and chime in. See you in the comments below.