Depending on your time zone, Mercury will end more than two months in Sagittarius either late tomorrow or early Thursday. Normally, Mercury clips through a given sign in about three weeks. Only a retrograde can keep Mercury confined for so much longer. As result, this particular Mercury ingress to Capricorn is especially worthy of your keeping it in mind.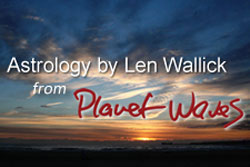 In fact, among Mercury's many terrestrial correlations, your mind (and how you use it) is among the most prominent. The fact that Mercury will begin an in-sign conjunction with Saturn upon entering Capricorn would appear to emphasize that correspondence.
For astrologers, Capricorn is one of two signs (along with Aquarius) where Saturn finds domicile. For this reason, Saturn will implicitly be the dominant partner in its impending merger with Mercury. This single factor indicates that how you think might be something else to be consciously aware of for the remainder of this week.
Saturn has a way of imparting structure, form and order. To a certain extent, the same can be said of Capricorn. As regards to mental processes, such an effect is usually a very good thing — unless it also serves promote a state of mind oblivious to other points of view.
Ideally, the next several days of Mercury moving to finally share the same degree of Capricorn with Saturn on Saturday will be used for tasks requiring acute mental focus. Beyond that, there are even higher aspirations whose time has at long last come. In order to manifest such extra potential, the cosmos will need assistance from you.
To realize the upside of Mercury's conjunction with Saturn (and, to some extent, that of Mercury in Capricorn until the end of the month), while simultaneously keeping the downside at bay, some discernment on your part will be necessary.
It will be more than helpful to exercise critical thinking without also being critical of either yourself of others. Even more useful will be an ability to practice compassion towards anybody and everybody you cannot bring yourself to either empathize or even sympathize with. One example would be how the Dalai Lama publicly exhibits magnanimity towards a nation that has annexed his homeland, forcing him into exile, while bringing untold hardship onto his fellows in the bargain.
Even though most of us cannot afford to practice the same degree of forbearance exhibited by the Dalai Lama (even if any of us were capable of it), he is a far better example to follow than any of those who feel licensed by possession of a social media account to mercilessly and profusely criticize others.
While a Mercury ingress is not as big a deal as (say) Saturn changing signs, this particular case would be an especially good time to pick your spot instead of picking a fight.
Offered In Service
---