Planet Waves offers the following levels of membership:
You have a wonderful gift as an astrologer that goes far beyond any other contemporary astrologer I have ever known. Your horoscopes are very insightful and have a soul-level focus with an emphasis on inner growth. Year after year I have observed the accuracy of your horoscopes as it pertains to what is going on in my own life. — N. Lemon, Buffalo, NY
---
Benefits of Membership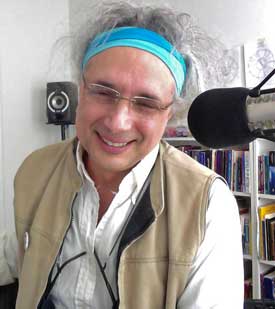 A new kind of astrology.
Eric Francis works with astrology like no other writer in the business. He began his career as a journalist while he was living in a residential community doing A Course in Miracles. With his background in spiritual questing and his track record as a reporter, he presents astrology as a tool to help you navigate your life every day. This isn't predictive astrology. It's astrology that encourages you to explore your talents, question your beliefs, and to participate in life in the ways you have always wanted to.
We come to you.
As a Planet Waves member, you will receive our mailings every Tuesday and Friday morning that we publish, plus on other occasions as needed. Our clients prefer email because it's more convenient than searching the web, though everything is backed up onto our member website for easy access if you would like to review something in the archives.
No corporate sponsors.
Our business model is that we are supported by our members. That is not a new idea, but it is a critical one in a time when our most important vote is with our dollars, our pounds or our euros. In our era when hidden interests and agendas control nearly everything you see, hear and touch, we are devising a way to keep the quest for truth alive. There are many reasons that we don't solicit or accept advertising, but the single most important one is that ethically, we want to be responsible to nobody but you. We don't need advertisers when we have our readers. We want you to know that our editorial vision is shaped by our creativity and not a business agenda. In a world where nothing is really pure, this seems like the most honest way to run a business.