You are living a reality I left years ago, it quite nearly killed me. In the long run, it will make you cry, make you crazy and old before your time.
— Stephen Stills, from "You Don't Have To Cry"
You are not a machine. Even as much as a world regulated by clocks, calendars and quotas expects you (and even convinces you to expect) to be a robot, it's never quite going to happen. That's good.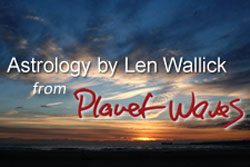 Even the most regimented and disciplined people eventually realize that any prolonged attempt to live like a machine will damage the quality of life.
By the same token, as much as other people might want you to continue filling a particular role for them, part of you will (at least occasionally) want and need to be something else. That's good too.
Part of being a happy and healthy human being means being changeable, sometimes to the point of appearing to be capricious or even erratic. It's a good thing because the one constant in the world is change.
Hence, to survive (much less thrive) you need to love, support, nourish and encourage your ability to change with the world. For if you go the other way and resist or devalue the vagarious essence of your human nature, the changing world will often function to age and disillusion you prematurely. Beyond that, it's also important to initiate change in the world — especially the changes you want or need to see.
Of all the things in the sky that correlate with an imperative to change and be changed, perhaps the Moon comes closest to expressing that particular and essential (if also exasperating) facet of human nature. As astrology would have it, today it is an appropriate time to consider lunar manifestations of change because several are about to happen — essentially at once.
Tomorrow, shortly after 10:53 am EDT (14:53:21 UTC) the emblematic Sun and Moon will come together in precisely the same degree of Leo even as the actual Sun and Moon move alongside each other in the sky. Such an event happens every four weeks or so, and is called a New Moon.
By convention, a New Moon is considered the beginning of a new lunar cycle of phases, sometimes called a lunation. On the day of a New Moon, the actual Moon is like a seed in the ground, hidden from view but full of potential. Then, much as with a seed's germination, things begin to change.
On Saturday evening, the actual Moon will become visible again as a thin crescent of reflected light just above the western horizon shortly after sunset. Then, with each successive night the crescent will grow larger, and increase its separation from the Sun, culminating in the fruition of a Full Moon on Aug. 29. Following the Full Moon, the illuminated portion of the Moon will gradually decrease, rising later and later each night until it sows the seed of the next lunation to come.
Every New Moon is thus a new beginning of the most familiar lunar cycle. It is a cycle you can see in your life. You can see it in external germinations, fruitions and completions. You can also follow the cycle within, playing out in your emotions, intuitions, fascinations and enthusiasms. Yet, lunations are not the only form of lunar cycle.
Other lunar expressions in your life are to be located at essential points in the Moon's orbit, most notably the lunar nodes and the mean lunar apogee (which is also referred to as Black Moon Lilith). Those points have cycles of their own. Interestingly, both of those cycles are also on the verge of change at this time.
To put it most simply, the lunar nodes are where eclipses take place. On the zodiac circle, they are represented by horseshoe-shaped glyphs perpetually opposed (always separated by 180 degrees). In actuality, the lunar nodes are the two points where the Moon's orbit around Earth intersects with the plane of Earth's orbit around the Sun.
As one would expect of something associated with the Moon, the location of the nodes on the zodiac and in the sky is in constant and seemingly impetuous oscillation. The net change over time is a retrograde motion, which causes the nodes to change signs every 18 months or so.
Again keeping it simple, the ascending (or 'North') lunar node now winding up its time in Libra has meaning for astrologers. Among other things, that meaning has to do with the unknown future and how you feel about it. Conversely, the descending (or 'South') lunar node now completing its time in Aries corresponds with the known past and your emotional attachments to it.
The lunar apogee is the point of the Moon's orbit furthest from Earth. It also moves, and it also has a meaning for astrologers. Appropriately for something associated with the Moon, the motion of the lunar apogee appears to be capricious and erratic, even if it is ultimately understandable.
Also known as Black Moon Lilith (and once again keeping things simple), the lunar apogee point corresponds to human vagaries that can be either deprecated or appreciated. That depends on how you feel about the essential changeability of human nature, contrasted with the pressure to conform and be like a machine.
Black Moon Lilith changes signs in direct motion every nine months or so. Hence, about every year and a half, the lunar nodes and the mean lunar apogee change signs at about the same time. That time has come again, with implications that you will once again be faced with the choice of either embracing or resisting your whimsical and wild, yet essential and indispensable, ways.
The lunation beginning with tomorrow's Leo New Moon is planting the seeds for those changes. Later this month, on Aug. 25, the mean lunar apogee will move from Virgo into Libra. Later this year, on Oct. 9 (or Oct. 10, depending on your time zone) the opposing mean lunar nodes will leave Libra and Aries behind and take their oscillating ways into Virgo and Pisces.
The last time such a turnover of lunar manifestations took place was in the early months of 2014, as winter yielded to spring in the Northern Hemisphere. Now as Northern Hemisphere summer slowly moves toward autumn, it's happening again.
Thus, you might want to look back 18 months or so and consider what you did (or did not do) to either accommodate or resist change. You may want to consider what you have been through, and learned, since that time.
If there is anything to the interpretation of lunar manifestations presented here today, there should be something you can do. You should at least be able to begin with the Leo New Moon tomorrow by planting the seeds of a reality you will be living for the next year and a half or so. Ideally, it will be a reality where you won't have to cry as much as in the past, or as often, precisely because you have become the change you want to see.
Offered In Service
Len is available for astrology readings. You can contact him at lenwallick [at] gmail [dot] com.