The Moon is in comparatively sober Capricorn today, waning after its Full Moon peak in stimulating Sagittarius a few days ago. Mercury is in its slowest retrograde of the year back through Gemini. Venus is climbing through its last day in Cancer. Another season is winding up towards its last fortnight. Things just might feel a bit heavy for you right now.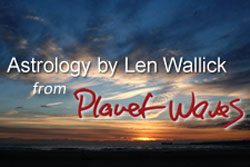 Much like love and passion, however, astrology indicates that motivation and support to at least lighten your load are likely to be found if you bother going halfway to meet and find other people and experiment with other aspirations.
Earlier today, Amanda Painter covered the love and passion angle admirably. In her treatise regarding the trine from Venus to Saturn, Amanda cogently noted how a little discipline can go a long way to channel passion, manifest talent and define love.
Sometimes, however, it may feel as though the tank of devotion that fuels your discipline has simply run dry. Now might be one of those times. Your mind may not be able to keep up with all there is to think about. Your emotions might have recently been wrung out. Your labors of love could seem lost. Even the fuse lit by the vernal equinox in March has very possibly now been spent.
If there is anything to astrology, however, this time need not be a nadir for you or anybody. The amplification of ambition is available if you reach forward to experiment with achieving (or at least seeing) something outside of where your endeavors have recently been focused and possibly frustrated.
If jogging seems like a drag lately, borrow a helmet and a bike to see what a dose of wheels will do for your feet and legs. Should one field of work be getting old, look into another. It won't hurt to look. In the event that you have bitten off more than you can chew, consider spitting it out to take a smaller bite. If nothing else, just take a break away from what has turned into a chore so that you can appreciate your work from a new perspective — like a painter stepping back from a mural.
Reaching back might be even more productive than reaching forward. Something you burned out on long ago (perhaps stowed away in your closet, attic, garage or basement) might burn more brightly now if you reach in, get it out and dust it off. A live wire could be made by simply plugging back into group endeavors from which you once withdrew, no matter how good the reason at the time.
Finally, reaching out to others would seem to very possibly find empathy if not common aspirations at this time. For there is balance to be found in the astrology. The Sun and Mars are advancing through Gemini as surely as Mercury is retreating. Venus still waxes even as the Moon wanes. Jupiter is as direct as Saturn is retrograde. You just might find that balance manifesting on Earth if you bother meeting other people halfway at any opportunity, in any sense of the term. 
So mix it up a little bit. Explore new passions. Seek out new ways to stimulate your consciousness. Offer so as to receive — even if it's one small thing at a time. Before you know it, motivation could be renewed, support might be refreshed, and life may not seem so heavy, if you bother.
Offered In Service
Len is available for astrology readings. You can contact him at lenwallick [at] gmail [dot] com.