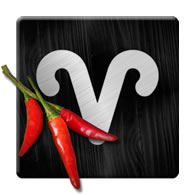 Aries (March 20-April 19) — This month will be full of surprises, though mostly you will surprise yourself with your ability to come up with creative solutions to problems that others would dare not touch. The thing you must do, however, is take control of your money. Make sure that your approach to the various challenges of life uses money as the last line of resort. Correspondingly, you would be wise to turn your attention to generating and accumulating money, the better to secure your ability to fulfill your long-term plans. This is going to take determination, a measure of shrewdness and most of all, discipline. Steer as clear as you can of the burdens of others. It's not that you don't care; to the contrary, you do. The issue is that others will depend on you if they can, as if calling in old favors or compensation that exist entirely in their imagination. Follow this theme through the next few months — it's essential that you establish yourself in your actual, present-moment here-and-now rather than being drawn backwards into the past. Point your mind, your senses and all of your intentions forward. Use your intelligence to know where you are headed at any time, and keep turning yourself in your chosen direction of travel — no matter how many times you must choose again.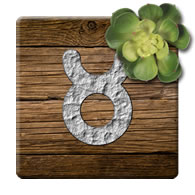 Taurus (April 19-May 20) — What's happening in a relationship is an expression of a process within you — one over which you might seem to have little control. That, however, is not true. To establish your dominion over your own mind, the first step to take is to observe yourself carefully. In particular, keep an eye on what most would call 'unconscious' processes, feelings, ideas and expectations. Those have power over you to the extent that you withdraw awareness. You will have power over them to the extent that you raise your awareness. Once you start paying attention, you're likely to notice there are specific ways you're seeking freedom from a certain kind of confinement that has grown old for you. I would define confinement as a need to remain stable in a certain element of your identity, seemingly for its own sake. But now you are changing in ways you cannot contain in any previous personality construct. You are waking up; you are finding yourself; you have tasted a measure of freedom, and you want more. You may be wondering if you can have all of this without up-ending your life as you know it. That is a question you can only answer through experience, though it's clear that certain long-standing factors of your existence could use a little friendly shaking up and shaking loose.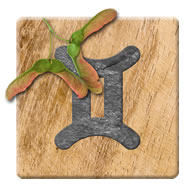 Gemini (May 20-June 21) — It's time for you to establish a conscious relationship to the protective forces in your life. You have been through plenty, and most of the situations you were certain were the most dangerous or threatening have turned out to be reasonably easy to handle. This is a demonstration of many factors that are basic to your existence. You might call them luck, but actually your sense of adventure provides you with a certain inoculation against danger. Your conscious willingness to take risks has this odd quality of clearing the way for you. Your charts are describing an invitation to involve yourself in some kind of unusual creative or romantic endeavor. You might feel that this is way over your head, or a bit too dangerous. Really, you seem to be perfectly well sustained and supported by your environment; there are forces standing guard over your life. As part of that, you are being reminded how far is too far, should you ever need to know. Within your chosen range, you have plenty of emotional and artistic territory to explore, and you can do it with gusto. The feeling you want is precisely the one where you sense yourself close to some inner edge; close to a breakthrough; willing to say something you've never said in a way you never imagined you would.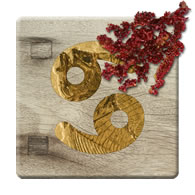 Cancer (June 21-July 22) — Your professional life is going through an accelerator that you have long suspected was going to kick in at some point, and you may be surprised at how far beyond your own expectations developments in your life take you this month. You will need to influence the flow of your life with some care and subtlety, by applying a conscious strategy. While you're doing this, the place to invest your energy is into your home. Your home is your grounding; it's your source of strength and the place where you seek inner harmony. Take advantage of this gift that you have. Keep your living space clean and spend as much time there as you can. Take some tangible measures to improve or beautify your environment. If you find yourself in an unusually ambitious phase, this will help you keep your life in balance. Get enough rest. Nurture yourself to the point where your old insecurities start to seem trivial. This kind of emotional self-care will foster better decisions, but more than that, the appreciation of your success. It's true that you may feel, at times, like you're playing a fast game or traveling above the speed limit. It's vital that you take many conscious moments each day and remind yourself that you have created a life that is well worth living — and live.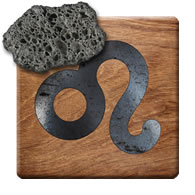 Leo (July 22-Aug. 23) — You may need to carefully balance long- and short-term plans, and make sure that your actions and choices support both as consciously as you can. You are finally starting to figure out that you have more potential, and that there is more to life, than what you've had in the past. That's another way of saying you've figured out that you have a future; your own curiosity is making that a kind of irresistible destination. There are other factors in your solar chart that are calling for stability, and a reminder that you remain an example to many people who seek your guidance and your leadership. That calls for focusing on the day-to-day elements of your life; of attending to practical matters with devotion; and of acting in accordance with your values with each decision you make. No matter how far you want to go, or to what exotic or interesting destinations you may feel called, you will get there one step at a time. Your freedom is something you will be able to access in direct proportion to your integrity. One paradox you may be experiencing is how freedom can feel a little strange when all eyes seem to be on you. It's true that you're being scrutinized, though not in the ways you may think. In sum, what you accomplish is what matters the most.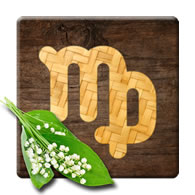 Virgo (Aug. 23-Sep. 22) — Resist the illusion that others have more going for them than you have going for you. Your charts describe a scenario where you may feel like you're lacking in some essential ingredients for success. You may have the sensation that you're looking down a tunnel at some personal qualities you wish you had. But you seem to be holding the binoculars the wrong way. You might even put them down and size up your environment with your bare eyes. If you do, you will see that you have far more in common with the people around you than you imagined, including the fact that they are looking to you for creative inspiration. Then there is the question of money. It seems that the best success can be had by pooling resources or accessing shared resources. From the look of your solar chart, there is no shortage of wealth or abundance around you. You merely face the question of how you're going to access those resources, which seems to be through one route only — your trusting relationship with others who share a common mission, values and intentions. It would help, in that case, if you drop any prejudices you might have and get busy having real conversations with those you can partner with on your most valued goals. This will work well for everyone.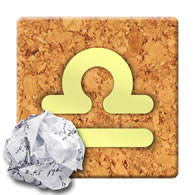 Libra (Sep. 22-Oct. 23) — It is impossible to lose yourself in a relationship, though it's questionable whether you can find yourself in one either. But you can remember, and you can forget, and your relationships can prompt you to do either. It turns out there are elements of your life that you're eager to leave behind, which would be another way of saying forget. But that forgetting will have the sensation of clearing something out of the way, as if you're brushing back a veil, or silencing some persistent background hum that you didn't realize was clouding your hearing. At that point, you may discover that you're in an entirely different situation than you thought you were. You may wonder how it is that you missed how solid and stable your life has become, which is something you can prove to yourself if you do so little as tell yourself the story of the past five years in a paragraph or two. The sensation looks like the discovery that you are where you belong, as long as you don't have any distractions that would skew your perception otherwise. That, and you are in the company of your peers — or rather, one peer in particular. Work with this feeling. Work with the sensation of change as the experience of clarification.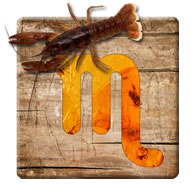 Scorpio (Oct. 23-Nov. 22) — Take care of your health, and make no assumptions or snap decisions. Remember that your body has truly amazing resilience. Know that anything that can possibly ail a person has been cured or resolved, and that a great many issues are the direct result of mental or emotional stress. Your chart is in fact bursting with wellbeing, abundant energy and the quest to do some bold and creative things. Yet you have so much energy that if you go out of balance you might feel like your life is taking its toll on your body rather than supporting your body. Therefore, aspire to balance in the midst of so much rapidly moving energy and so much activity in your environment. Part of balance is aligning yourself with an onslaught of creativity. Imagine that you're an airplane wing and that if you position yourself correctly, you will experience a sudden lift and gain altitude. Of course, if you're not quite aligned in that way, you may feel blown around, held down or paralyzed. So make a series of adjustments and even microadjustments until you feel yourself aligning with the energy both within you and around you. Notice your drive to live in a daring way. Give yourself permission to unravel old, nonproductive patterns and establish new ways of being that light up your whole mind.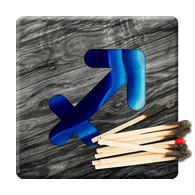 Sagittarius (Nov. 22-Dec. 22) — Take a step back and give people the opportunity to take responsibility for their own existence. You grew tired of your own hard luck stories long ago, and it's time to be finished with those of others. I'm not, however, saying don't be helpful when you feel moved to do so. Rather, I'm suggesting that the best help you can offer others is not being distracted by their problems. Rather, focus on your own abundant creativity and allow your existence to shock others to their senses. Celebrate the fact of your energy and the simple fact that nothing will stop you. If you are involved in some kind of professional artistic pursuits, or doing anything that depends on your originality, I suggest you forget your ideas of what people might think. Instead, work in a way that is only in service of your impulse to create. Every artist, lover or adventurer goes through some trepidation about what others might think. You tend to be among the most immune to such thoughts, though you may be having them now, and now is the time to vanquish them. Your real friends are the people who see how brilliant you are, and who treat you like the treasure that you are to them.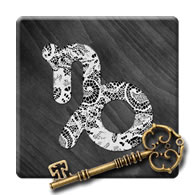 Capricorn (Dec. 22-Jan. 20) — Have no illusions about the nature of the responsibility that is demanded of you. What is expected, mainly because you're wanting it, is nothing other than drive, passion and a creative approach to existence. To do this, it's essential that you motivate yourself every day and at all times. If you find someone around you saying, 'let's get going', that means wake up and remember to stay three steps ahead of the game. You don't need stability right now, even though you may crave that because it seems in such short supply. You need, I would propose, the excitement of connecting your entire existence to the purposes you aspire to. More than that, it's essential that you connect all activity, every last thing that you do, to those same purposes. At your stage of development, nothing can be outside your core mission. Everything must be brought in, connected with, and understood as an element of the same thing, which is you. You still tend to think in the limited terms of security rather than the bold terms of how good your life would be if you dared and succeeded. But nobody else can, in truth, lead you to this place where you know you belong. Others can set examples — and then you can pick up on the rhythm and then take the lead.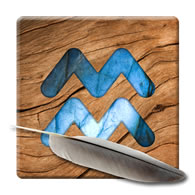 Aquarius (Jan. 20-Feb. 19) — Keep grounded, by which I mean stay focused and eat good food. If you were to bounce between concentrated work and keeping your kitchen a productive place, you would feel excellent, and you would nurture the explosion of ideas that seems to be an ongoing phenomenon within you. To say food is another way of saying respecting yourself as a biological entity. The weather is finally getting warmer and you can take advantage of that by getting involved in some physical activity that may have been impossible through the long, dark winter. Your charts are favoring something aggressive, like martial arts or pounding balls in a batting range. Anything you do to this effect will help get you out of your head, which must be an extremely busy place. By relieving that pressure, you will become more productive and better able to focus your ideas into the concentrated form that they want to take. Just remember that while you're in a body, your mind is in a close relationship to your biology, which brings me back to the topic of food. I suggest you plan a dinner party or other food-based event this month, and re-integrate the idea of nourishment with the idea of a social experience. This relationship needs some cultivation in our current era of history, and you're just the person to make that happen.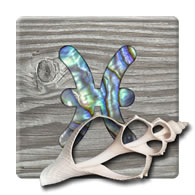 Pisces (Feb. 19-March 20) — With Chiron in your sign, it's easy to feel like despite all you're doing, you're not getting anywhere. That's an illusion distinct to Chiron. Really, the truth is quite the opposite. It's your long, slow persistence that has got you much further toward some specific goals than you think. One by one, every facet of your life has come up for questioning; every system has been (or will be) subject to maintenance; every agreement will be revised and improved; and in the process, you will get to know yourself as you never have before. If you feel like you're in an ongoing and endless challenge, I suggest you remind yourself that you're really living your life. You are situated in a society and in a time of history where there is very little offered easily, to anyone. Even those who exploit others are under the constant assault of paranoia about their particular house of cards falling down. At the same time, you are driven by your ideals and your faith in yourself, and you may wonder if you've taken on more than you can handle. You may have — and when you discover that you can, in fact, handle it just fine, you will discover that you've stretched your capacities beyond what you imagined possible. Therefore, stand up straight, keep your eyes wide open and do what you are called to do every day.