The Only Thing Missing From This Almanac Is Your Daily Horoscope
Every day, you read the Four Winds report, to get a sense of the current energies. There's just one thing missing — your daily horoscope. Written for you, every day of the week, your Planet Waves daily horoscope is designed to give you the clue you need, that little edge to make your life go smoother.
One well-placed line from an astrologer can make all the difference in your life. We now have two editions of the Four Winds Report — one with, and one without your daily reading. You may be one of the readers who wait for years for me to offer you this — and now you can have it. Horoscope Lover membership gets you direct mailing of each day's reading, plus the weekly reading on Sunday night, and the monthly reading the last Thursday of the month. Sign up at this link.
with love,


Today is Sunday, June 25, 2017
Hebrew date is 1 Tamuz 5777
Islamic date is 1 Shawwal 1438
Mayan Tzolk'in Day is 13 Manik'
Mayan Long Count is 13.0.4.10.7
Julian Day is 2457930
Today's Birthdays: Wilhelm Fabry (1560-1634), Walther Nernst (1864-1941), Rose O'Neill (1874-1944), George Orwell (1903-1950), June Lockhart (1925), Mary Beth Peil (1940), Carly Simon (1945), Harry Womack (1945-1974), Jimmie Walker (1947), Sonia Sotomayor (1954), Anthony Bourdain (1956), Ricky Gervais (1961), George Michael (1963-2016), Angela Kinsey (1971), Sheridan Smith (1981).
"In every country in the world a huge tribe of party-hacks and sleek little professors are busy 'proving' that Socialism means no more than a planned state — capitalism with the grab-motive left intact. But fortunately there also exists a vision of Socialism quite different from this. The thing that attracts ordinary men to Socialism and makes them willing to risk their skins for it, the 'mystique' of Socialism, is the idea of equality; to the vast majority of people Socialism means a classless society, or it means nothing at all."
— George Orwell
From the Archives | Planet Waves FM
Our Wild World, Mars Stationing Direct and Tunguska
If you listened to the most recent Planet Waves FM and were intrigued by Eric's mention of the Tunguska event, this episode from a year ago could be for you. In the final segment, Eric reads the chart of the incident, whose cause is still unknown. The rest of the show is also, as usual, packed with engaging information.
Moon Phase: Moon is in New phase and enters Waxing Crescent phase on June 27 at 1:59 am PDT / 4:59 am EDT (08:59:29 UTC).
Next Full Moon is in Capricorn on July 8-9 at 9:06 pm PDT / 12:06 am EDT (04:06:30 UTC).
Next New Moon is in Leo on July 23 at 2:45 am PDT / 5:45 am PDT (09:45:30 UTC).
Moon Sign: Moon is in Cancer and enters Leo today at 3:06 pm PDT / 6:06 pm EDT (22:06:18 UTC).
Sun Degree: 4-5 Cancer.
Planetary Stations and Sign Changes
Moon enters Leo at 3:06 pm PDT / 6:06 pm EDT (22:06:18 UTC).
Manwe stations retrograde at 3:29 pm PDT / 6:29 pm EDT (22:28:51 UTC).
Interesting Selected Aspects | Data by Serennu
— Mars square Jupiter at 11:07 pm June 24 PDT / 2:07 am EDT (06:07:06 UTC).
— Ceres opposite Saturn at 8:04 am PDT / 11:04 am EDT (15:04:22 UTC).
— Ceres sextile Eris at 11:25 am PDT / 2:25 pm EDT (18:25:26 UTC).
— Mercury opposite Amycus at 12:07 pm PDT / 3:07 pm EDT (19:07:30 UTC).
— Venus square Vesta at 6:54 pm PDT / 9:54 pm EDT (01:54:26 June 26 UTC).
Subscribe to Planet Waves — sign up here | Visit Our Website at this link
If Your Birthday is June 25
(The Day of the Sensitive Receptor) | Cancer Birthday Reading | All Other Signs
You're off to a strong start in whatever new endeavor you're embarking on. You have momentum, motivation and a clear sense of your agenda. Now, be prepared to make the most of little diversions and detours in your plan. Whenever there's an interruption or unexpected development, pause and welcome the opportunity to reassess your plans and adjust your course.
Written in the Planets
Aspects involving Ceres alongside the plethora of activity in Cancer suggest a focus on the body and nutrition. In these disembodied days, we often don't recognize the influence of basic needs: healthy food, activity, home comforts, and overall physical wellbeing. Now is an opportunity for lasting change and breaking into better habits. The first step may be a more precise understanding of how your present habits are affecting how you feel within yourself.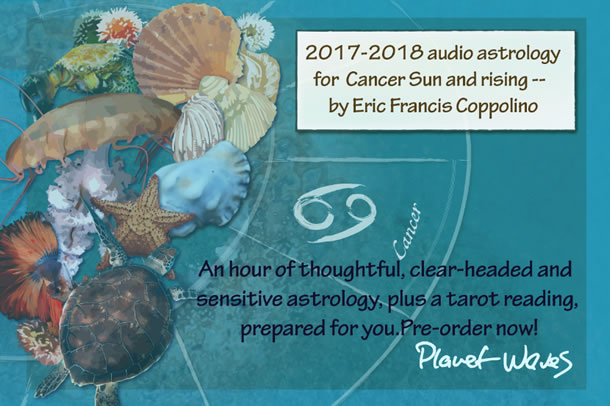 Astrology can help you. In the right hands, astrology can provide you with a new perspective on your life. My readings are designed to help you consider all of your possibilities, your greatest potential, and to help you see your problems in a new light. I'm about to record the Cancer reading for you. If you order now, you'll get the best pre-order price of $33. Shortly before publication, it'll be $44 and then the final price will be $55. These readings condense 22 years of my counseling experience, nonstop reflection on the human condition and lots of excellent astrology. They are in plain talk, easy to follow, and paced gently. They are some of my best work; these readings are an invention. And you can have all the benefits. I plan to do this reading next week — earlier than usual, so get on board before the next two price increases. Here's how to pre-order. If you're seeking a private consultation, here's that link.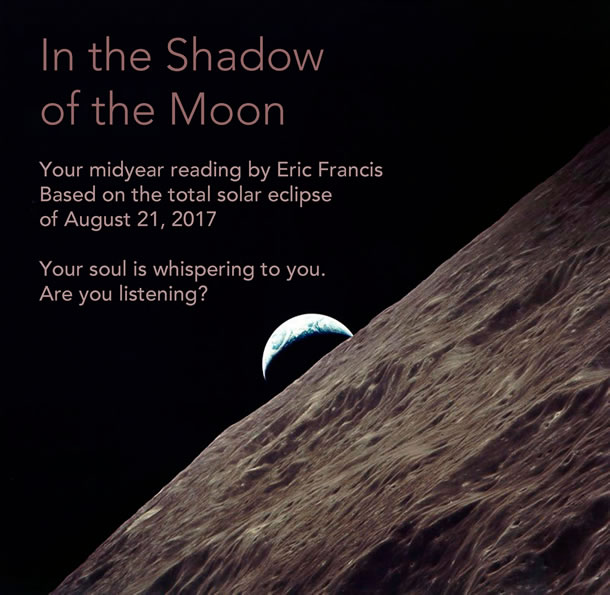 ---