The Only Thing Missing From This Almanac Is Your Daily Horoscope
Every day, you read the Four Winds report, to get a sense of the current energies. There's just one thing missing — your daily horoscope. Written for you, every day of the week, your Planet Waves daily horoscope is designed to give you the clue you need, that little edge to make your life go smoother.
One well-placed line from an astrologer can make all the difference in your life. We now have two editions of the Four Winds Report — one with, and one without your daily reading. You may be one of the readers who wait for years for me to offer you this — and now you can have it. Horoscope Lover membership gets you direct mailing of each day's reading, plus the weekly reading on Sunday night, and the monthly reading the last Thursday of the month. Sign up at this link.
with love,


Today is Friday, July 21, 2017
Hebrew date is 27 Tamuz 5777
Islamic date is 27 Shawwal 1438
Mayan Tzolk'in Day is 13 B'en
Mayan Long Count is 13.0.4.11.13
Julian Day is 2457956
Today's Birthdays: Anna Sforza (1476-1497), Lovis Corinth (1858-1925), Hart Crane (1899-1932), Ernest Hemingway (1899-1961), Russell Lee (1903-1986), Marshall McLuhan (1911-1980), Kay Starr (1922-2016), Rudolph A. Marcus (1923), Buchi Emecheta (1944-2017), Wendy Cope (1945), Cat Stevens (1948), Garry Trudeau (1948), Robin Williams (1951-2014), Jon Lovitz (1957), Sarah Waters (1966), Cara Dillon (1975), Josh Hartnett (1978), Paloma Faith (1981), Romeo Santos (1981), Rebecca Ferguson (1986), KB (1988), Juno Temple (1989).
"In going where you have to go, and doing what you have to do, and seeing what you have to see, you dull and blunt the instrument you write with. But I would rather have it bent and dulled and know I had to put it on the grindstone again and hammer it into shape and put a whetstone to it, and know that I had something to write about, than to have it bright and shining and nothing to say, or smooth and well oiled in the closet, but unused."
— Ernest Hemingway
---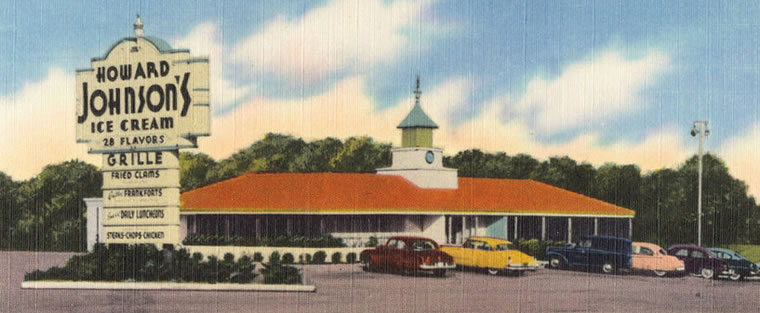 Chiron: Key to The Gemstone File
Dear Friend and Reader:
Maybe it was the rare-to-find Orange Toastees, or maybe it was the world-famous date nut bread. Howard Johnson's in Arlington, Virginia, might have seemed like an odd place for a conclave of the captains of industry and the stewards of government, though that's where it happened.
From the transcript alone, you would probably never know the apocalyptic, species-threatening nature of the meeting, nor from the location, or the tone of the conversation. From the stenographic word-for-word account that somehow emerged, it seems as if spoken in whispers.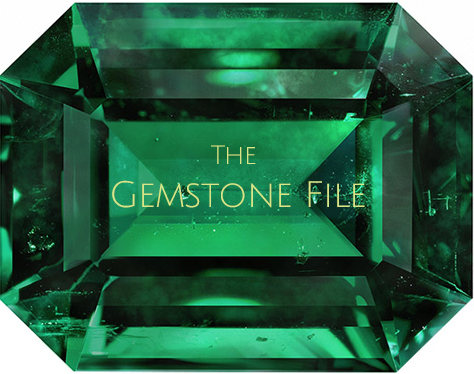 It's a panel discussion, with microphones at the dais, presumably in a motel's conference room, away from government property. No reporters were present; none know about it, or they surely would have been there.
Participants include government environmental regulators from the US and Canada whose names we know, along with their clearly identified lawyers and consultants.
Then there are a bunch of anonymous chemical industry representatives, all of whom manufacture pesticides and herbicides. They are each referred to as "A Voice." Their names are lost, assuming they were ever recorded.
It was a tight bunch; it's probable that anyone at the meeting could have recited the names of all the others. These are people who knew one another well and who did business together all the time, like the neighborhood business association of supertoxins manufacturers.
Someone in the room, whose role is unclear, was named Diane, an echo of the mystery secretary in Twin Peaks. We may assume the only other woman present was the stenographer, Elizabeth Ann Tipton.
---
Moon Phase: Moon is in Balsamic (waning crescent) phase and enters New phase on July 23 at 2:45 am PDT / 5:45 am EDT (09:45:30 UTC).
Next New Moon is in Leo on July 23 at 2:45 am PDT / 5:45 am EDT (09:45:30 UTC).
Corresponding Full Moon in Aquarius is on Aug. 7 at 11:10 am PDT / 2:10 pm EDT (18:10:33 UTC).
Moon Sign: Moon is in Gemini and enters Cancer today at 1:09 am PDT / 4:09 am EDT (08:09:20 UTC).
Sun Degree: 29-30 Cancer.
Planetary Stations and Sign Changes
Moon enters Cancer at 1:09 am PDT / 4:09 am EDT (08:09:20 UTC).
Interesting Selected Aspects | Data by Serennu
— Pallas conjunct 1992 QB1 at 9:04 pm July 20 PDT / 12:04 am EDT (04:03:49 UTC).
— Pallas trine Juno at 10:41 pm July 20 PDT / 1:41 am EDT (05:40:47 UTC).
— Sun trine Chiron at 11:24 pm July 20 PDT / 2:24 am EDT (06:24:35 UTC).
— Venus opposite Varda at 1:02 am PDT / 4:02 am EDT (08:02:38 UTC).
— Mercury conjunct True Node at 2:55 am PDT / 5:55 am EDT (09:55:01 UTC).
— Vesta square Huya at 5:05 am PDT / 8:05 am EDT (12:04:56 UTC).
Subscribe to Planet Waves — sign up here | Visit Our Website at this link
If Your Birthday is July 21
(The Day of Tragicomic Controversy) | Cancer Birthday Reading | All Other Signs
Are you happy with your position in life? Do you get the respect you deserve? You need to set the example for the world, placing self-respect as your top-level priority. This is not about egotism or how important you are. You need a calm, quiet understanding that you belong on the planet and have a role to fulfill. This is about service more than achievement.
Written in the Planets
With the Cancer Sun making a trine to Chiron in Pisces today, you have a beautiful opportunity. Chances are, something popped into your awareness this week that might have been a little challenging, disruptive or downright explosive. If so, it may point to something you can understand better, and even heal. What's really been bothering you? Be prepared to look beyond superficial or current irritants. The better you understand the roots of your emotions, the less scary they'll be.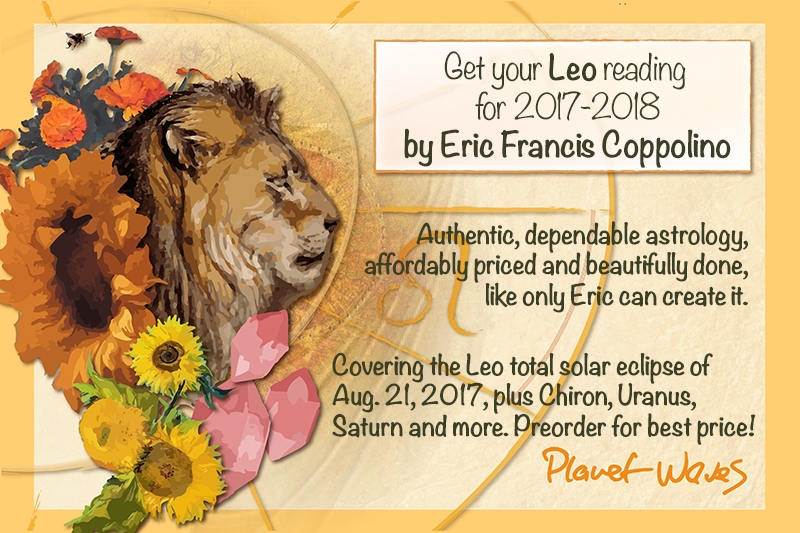 "Ah Eric — just listened to your reading. I was moved to tears by your closing words. Your passion, deep care and love always shine through; and you have the gift of all great teachers, of making one feel that one is being personally addressed, respected and taken care of."
— Liz Glanville
This is a seminal year for Leo Sun, rising and Moon, with two New Moons in your sign, the second one a potent solar eclipse. All the more reason to take hold of the reins and steer this dynamic energy in the direction that works for you.
Your 2017-18 Leo Birthday Reading by Eric Francis will be exactly the support you need to navigate through these exciting transits. It's now available for pre-order at the lowest price of just $33, so be sure to grab a copy — whether for yourself or the Leo you love — before that increases.
"Thanks for reassuring this Leo, who is having a year 'for the books'! You get to the core of things."
— Barbara Peaslee, on a previous Leo reading