The Only Thing Missing From This Almanac Is Your Daily Horoscope
Every day, you read the Four Winds report, to get a sense of the current energies. There's just one thing missing — your daily horoscope. Written for you, every day of the week, your Planet Waves daily horoscope is designed to give you the clue you need, that little edge to make your life go smoother.
One well-placed line from an astrologer can make all the difference in your life. We now have two editions of the Four Winds Report — one with, and one without your daily reading. You may be one of the readers who've waited for years for me to offer you this — and now you can have it. Horoscope Lover membership gets you direct mailing of each day's reading, plus the weekly reading on Sunday night, and the monthly reading the last Thursday of the month. Sign up at this link.
with love,

Today is Tuesday, Feb. 27, 2018
Hebrew date is 12 Adar 5778
Islamic date is 11 Jumada-II 1439
Mayan Tzolk'in Day is 13 Ix
Mayan Long Count is 13.0.5.4.14
Julian Day is 2458177
Today's Birthdays: Henry Wadsworth Longfellow (1807-1882), Ellen Terry (1847-1928), Alice Hamilton (1869-1970), Roberto Assagioli (1888-1974), Freddie Keppard (1889-1933), David Sarnoff (1891-1971), Marian Anderson (1897-1993), John Steinbeck (1902-1968), Joan Bennett (1910-1990), Irwin Shaw (1913-1984), Dexter Gordon (1923-1990), David H. Hubel (1926-2013), Elizabeth Taylor (1932-2011), Ralph Nader (1934), Timothy Spall (1957), Adam Baldwin (1962), Rozonda Thomas (1971), Bobby V (1980), Josh Groban (1981), Kate Mara (1983).
"I once said to my father, when I was a boy, 'Dad we need a third political party.' He said to me, 'I'll settle for a second.'"
— Ralph Nader
This Week's Horoscope for Pisces by Eric Francis Coppolino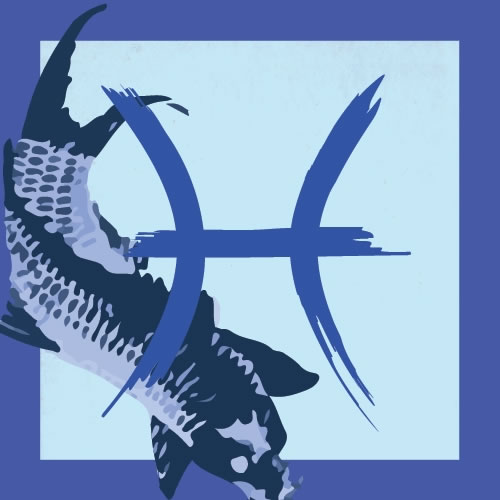 It's your birthday season, and many planets have joined the party. Among others, Venus and Mercury are in your sign, which bestow a natural charm and ease of communication. You can say less rather than say more. Notice how others perceive you, and play with that, rather than trying to correct them. All this Pisces energy is likely to have you feeling good, like life is worth living, and like you have enough resources to go around; enough to be able to afford to ease back just a little and have some fun, despite the extremely busy days that have subsumed the world. You will need to do this as a conscious act: that is, as a choice. Saturn and other factors have you in a mode where you're highly responsive to your calling and your responsibilities. But your ability to do your best work will only benefit from doing a little less of it, at least this week.
You may read all 12 signs here.
Moon Phase: Moon is in Waxing Gibbous phase and enters Full phase on March 1-2 at 4:51 pm PST / 7:51 pm EST (00:51:15 UTC).
Next Full Moon is in Virgo on March 1-2 at 4:51 pm PST / 7:51 pm EST (00:51:15 UTC).
Corresponding New Moon in Pisces is on March 17 at 5:11 am PST / 8:11 am EST (13:11:29 UTC).
Moon Sign: Moon is in Leo and enters Virgo on March 1 at 9:57 pm Feb. 28 PST / 12:57 am EST (05:57:19 UTC).
Sun Degree: 9-10 Pisces.
Planetary Stations and Sign Changes
No changes today.
Interesting Selected Aspects | Data by Serennu
— Venus sextile Pluto at 2:20 am PST / 5:20 am EST (10:20:07 UTC).
— Sun opposite Orcus at 11:45 am PST / 2:45 pm EST (19:45:05 UTC).
— Venus square Varda at 11:58 am PST / 2:58 pm EST (19:57:36 UTC).
— Venus conjunct Borasisi at 7:57 pm PST / 10:57 pm EST (03:56:42 Feb.28 UTC).
Subscribe to Planet Waves — sign up here | Visit Our Website at this link
If Your Birthday is Feb. 27
(The Day of Reality Masters) | Pisces Birthday Reading | All Other Signs
You know what you want, and what you're willing to do to have it happen. Now, you need to bring others into your plan, those you trust and those you care about. You are not alone, and you will have plenty of support if you ask for it. But you are the one who must take leadership and assert your intentions on the world. It's OK: you can trust yourself.
Current Pisces Weekly Horoscope

It's your birthday season, and many planets have joined the party. Among others, Venus and Mercury are in your sign, which bestow a natural charm and ease of communication. You can say less rather than say more.

Current Pisces Monthly Horoscope

You're probably getting the message to up your game on the financial front, though the first thing to remember about finances is that they're connected to everything. In astrology there are two houses connected to the money that you earn.
Written in the Planets
With the Pisces Sun opposite a body called Orcus, which is in Virgo, today offers a reminder to keep your word to others. Everyone knows that life gets busy, and sometimes priorities, desires, preferences and goals change. But if you have made any promises or commitments that are coming due, you might want to review them and do your best to keep them. If you need to make an adjustment, remember that renegotiating the terms of an agreement is a two-way street that still strives to meet everyone's needs, though in a flexible way. Simply saying, "I'm not going to do that thing I said I'd do" doesn't quite count. If this feels especially difficult due to the brewing Full Moon, see if you can view the situation from the perspective of what serves the highest collective or creative good. That direction could offer a greater sense of spaciousness to ease the logjam feeling.
---