Planet Waves is running a membership drive.
Read more in Solstice Fire and the Art of Service, by Eric Francis.

If you told me seven years ago I would be enjoying my morning tea with gay marriage sanctioned nationally, a George W. Bush-appointed Supreme Court Justice preserving affordable health care, an American President singing in a black church, and a multi-ethnic group of local citizens taking down the Confederate flag in The Capitol in South Carolina, I would have told you to take a hike.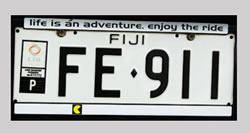 But this is not a typical Monday in America. After last week, it looks like anything is possible.
On Thursday, even with more than 50 congressional votes to repeal it, the Affordable Healthcare Act (ACA) — aka Obamacare — is still alive and well in the US. Last week, it survived its toughest test, the Supreme Court case of King v. Burwell which, had it been successful, would have denied state subsidies. This would have hobbled and ultimately ended the ACA in 34 states.
Instead, the court broadly interpreted the ACA as it was intended — to provide health care coverage in every state with subsidies, insuring availability of ACA coverage to eight million Americans impacted by this case.
On Friday, June 26, the court ruled same-sex couples can marry across the country. By ruling in favor of the plaintiffs in Obergefell, et al., v. Hodges (naming Tennessee, Ohio and Kentucky for their failure to recognize or perform same-sex marriages), the Supreme Court obviated the need for gay marriage to be approved on a state-by-state basis in one fell swoop. That long road is done.
Later that Friday, June 26, we watched President Barack Obama give his eulogy for state senator Clementa Pinckney at the Emanuel AME Church in Charleston. Drawing upon the hymn "Amazing Grace" — written by an English sea captain upon abandoning his career of transporting Africans into slavery in America — the President defined the sending of a Dylann Roof to the church as the grace of God, laying the groundwork for incredible acts of forgiveness by the families of Roof's nine victims.
It was grace, Obama said, moving the groundswell of support for reconsidering flying the Confederate flag throughout the South, and grace for the solidarity of Charleston's black and white communities banding together in the face of the terrible tragedy at Emanuel Church. It was in this eulogy that the President addressed the citizens of Charleston and the country on the racially-based social and economic inequities in America; the victims of gun violence at Sandy Hook and in Aurora, Colorado; and the brutality of police treatment of African Americans in cities across the country.
As an aftershock the next day, after refusing to wait for the state legislature to "discuss" the matter of taking down the Confederate flag as promised by South Carolina Governor Nikki Haley, a multi-racial group of community members led by Brittany "Bree" Newsome went to the Capitol and took it down themselves.
It's not a bad day to be witnessing history in America. Especially when you remember that forty years ago being gay was a shameful secret, that the Confederate flag was hoisted on the South Carolina state Capitol building in 1965, and access to quality health care without going bankrupt was impossible, especially if you had a pre-existing condition.
I would imagine that, in the space of just 48 hours — with such a confluence of energetic and progressive change upon the country — the President and the Chief Justice might feel something more than the summer breeze lifting them to awareness of their moment and place in time last week. Something had to move, and events set in motion years before moved current history forward again.
President Obama prevailed over one of the toughest challenges to his signature legislation. He was also on the right side of history in ending 'Don't Ask Don't Tell', and refused to further defend the Defense of Marriage Act. This laid the groundwork for Obergefell, et al., v. Hodges to succeed in court.
Chief Justice Roberts upheld the Affordable Care Act in 2012 in the Court's case of National Federation of Independent Business v. Sebelius. That verdict tenuously enshrined Obamacare into law and history under a slew of court challenges. It appeared last Thursday that in the King v. Burwell ruling he weighed his place in history as well, at the risk of eight million American lives denied healthcare. Friday, he bowed to the majority when the momentum showed the country was clearly in support of gay marriage.
Both men heard the call to be remembered for what they did when the moment presented itself.
Now, no one is perfect, especially leaders. President Obama's legacy will still need to be weighed in light of the passage of the Trans-Pacific Partnership trade agreement as well as his foreign policy, which is mired in endless engagement in the Middle East. John Roberts has his work cut out for him, especially with his corporatist leanings after ruling in favor of the Citizen's United case.
Both men have much work to do. But so do we in response to them. We still need to carry on the fight for economic and social equity in this country. Women's dominion over their own bodies remains a question mark when it should be a given. The dithering over climate change in Congress is essentially playing Nero's violin while Rome burns. The militarization of police needs to be stopped, and all gun violence must cease.
For posterity's sake, we all still have responsibility to do our part, shaking the ground beneath the men who have the gavels and the bully pulpit of the Presidency. Because that is what it takes to move mountains. For all of us, each and every moment, every act, every decision lays down a marker in the stream of time. For posterity's sake, we need to get off our own posteriors and get back to work, because the real work of history continues to be with us.
Stay with Planet Waves as we move through these historical events in this fascinating moment in time. Here, we keep our fingers on the pulse of current events and keep digging deeper for ways to absorb and understand what's happening in our world. It's one of the core ways we practice the Art of Service. We work to inspire all our readers to actively creative a positive effect on their individual and collective worlds.
I hope with this and all our great writing here that you not only stay tuned, but stay connected — actively participating — through one of our simple and affordable Core Community Pass memberships.
Joining us will give you access to more information and better tools to not only cope but play in the key of life. It's worth it! — Fe