The most tangible definition of elasticity is the ability of a material object to resume its shape after having been stretched, compressed, twisted or otherwise distorted. Something of the same property taken to the metaphorical level might be called adaptability.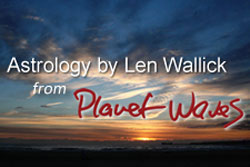 If there is anything to how the more symbolically personal planets are moving this week, it would not be surprising if the subject of resilience were coming up for you about now.
The so-called "personal planets" are those which move around the zodiac quickly enough to complete many cycles in one typical human lifetime. Foremost among them are the Sun, Moon, Mercury, Venus and Mars. Those objects, taken together, are the go-to astrological reference points that can most likely be said to correspond with your inner life.
This week, the only two planets between Earth and the Sun (Mercury and Venus) appear to be moving in opposite directions, with the Sun's emblem of consciousness in between. Venus, for its part, left Aquarius behind and progressed to Pisces through the front door shortly before 3 am EDT (07:46:38 UTC) this morning.
Mercury, in the meantime, is regressing (or retrograding) in the other direction. It will leave Capricorn behind to re-enter Sagittarius via the proverbial back door shortly before 9:17 am (14:16:55 UTC) tomorrow.
Imagine your own consciousness in the place of what is now the Capricorn Sun. Think of your mind (represented by Mercury) somehow slipping back to 2016 (as perhaps evinced by still writing "2016" on correspondence and checks). Then, envision Venus (plausibly corresponding to both qualitative and quantitative considerations) plunging on ahead to engage with new business. Doing so, you can very well imagine being pulled both ways — at least within yourself.
If the proposed allegory currently being enacted by the Sun, Mercury and Venus speaks to your experience right now, there are two things to keep in mind. First, the practice of stretching (or being stretched) does have an upside, in that the experience can function to make you more limber and supple than before. The idea, of course, is not to overdo it.
Another piece of the situation is to be present with other attributes that make you more flexible. Foremost among those characteristics might be a sense of humor.
There are a lot of stridently earnest and serious people in the world right now. No doubt most of them have good reason. Nonetheless, there is also no shortage of ardent folks at this time, and providing a little balance to that will almost certainly result in a reciprocal enhancement of your ability to be flexible.
Speaking of which, there's one final and most important thing to iterate about what the Sun, Mercury and Venus are doing this week: the manifestations in your life will implicitly tend to occur within you because of these planets' position in the solar system relative to Earth. The same will likely be true of nearly anybody else. That's a good situation if only because you have far more power to make changes within than without.
Simply being present to the need to be supple on the inside will give you a choice about what to display of your inner life to the world. The same awareness will empower you to understand and appropriately support others who are not as conscious (or conscientious) as you are. With such an informed orientation, you could very well make this the week that makes this year live up to the promise of its newness.
Offered In Service